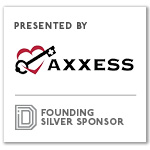 Increasing the numbers of those receiving care in the home has the power to revolutionize healthcare as we know it. The problem is that most people don't know about its many benefits.
Spreading the word about the transformational benefits of home healthcare care has become a mission for Axxess, the innovation leader in home healthcare technology. Moving away from the traditional healthcare model is driven by three factors: patients want to be treated in their home, receiving care in the home is less expensive than other forms of care, and rapid advancements in technology have created tools that make care in the home possible.
Axxess takes on raising awareness for the benefit of home healthcare
In January, Axxess launched a new effort to raise awareness among the public about the value of care in the home. To reach the broadest possible audience, Axxess took an innovative approach by creating various messages that would attract the public's attention. Among the many forms used to deliver those messages was a short film created to introduce care in the home to the masses.
The film, called "Fresh Air," is an original story that highlights the people on both ends of the care continuum. It features a caregiver named Zoe who helps take care of a man named Charlie. The Dallas-area actors take the audience on a short but impactful journey that shows the evolving relationship between a nurse and her patient. This journey changes them both along the way.
"Fresh Air" was released online last December and already has received more than 3,500 views. Reviews have been overwhelmingly positive. Many people commended a company like Axxess for taking on a project that is not typical for companies providing technology to healthcare agencies. The company's creative team was given free rein to develop a concept that would appeal to a wide audience. "Fresh Air" was written, produced, edited and distributed by Axxess via the Internet. Its enthusiastic reception has led to another film being planned for production this year.
Axxess is also using many other tools to help raise public awareness about the value of home healthcare. A study from AARP found that nearly 90 percent of people over the age of 65 would prefer to stay in their homes as they get older. Axxess has created specially produced videos and infographics to help tell the unique story of home healthcare. Even complex, methodically researched white papers have been condensed into explainer videos that provide easily digestible information for the public to absorb. The video explaining Axxess' white paper on the value of care in the home even features a reference to "The Wizard of Oz."
Axxess is also taking advantage of the rising popularity of podcasts to spread the message to consumers. Through a partnership, healthcare consulting firm corecubed's founder Merrily Orsini has created the "Help Choose Home" podcast series which just completed its first season. Ms. Orsini uses each episode as a conversation with a thought leader in the home healthcare industry. Each guest is chosen to give listeners a deeper understanding of home health care
One such conversation is with Dr. Warren Hebert, a former home health nurse who is now a professor at Loyola University in New Orleans. He helped listeners understand that caregivers are in a unique position to know about the conditions their patient is living in and the environment in which they will be able to recover. That's a distinction that staff in a hospital setting would be less likely to know.
The podcasts are each laid out with similar questions that evolve to expose listeners to the many reasons there is such inherent value in receiving care in the home. By using a podcast, listeners can consume the information at their convenience.
To distribute this unique content, Axxess and corecubed have launched a partnership with the National Association for Home Care & Hospice. The industry advocacy group has agreed to work with Axxess to leverage their distribution channels to share the content with their membership. State home care associations are also being cultivated to help distribute and amplify the message.
This innovative approach is an effective way to help member agencies use Axxess content and resources as a library that helps them grow their business and reaffirm the message that care is best delivered in the home.
Axxess' commitment to home healthcare
Axxess has repeatedly shown that it is willing to think outside the box in its approach to home healthcare. That level of commitment has made it an industry leader and a preferred software platform for thousands of home healthcare clients.
The company's short film can be watched on the Axxess YouTube channel. Videos highlighting the value of care are regularly posted to social media platforms like Facebook, Twitter and LinkedIn. The "Help Choose Home" podcasts are available to download in iTunes and Google Play.

Get on the list.
Dallas Innovates, every day. 
Sign up to keep your eye on what's new and next in Dallas-Fort Worth, every day.