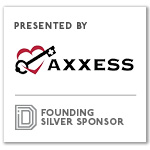 Nowhere is innovation improving lives more than in healthcare, where technological developments are enabling greater numbers of people to be treated in the comfort of their own home.
For instance, with rapidly emerging access to completely cloud-based, user-friendly home health software for tablets, phones, and laptops, caregivers can relay accurate real-time information and implement changes in care plans quickly. This is helping address some of the health issues that can lead to potential hospitalization or re-hospitalization.
Beyond this, technological innovations in medical devices now allow caregivers to further assist physicians' assessments by performing more diagnostic and procedural activities in the home. Examples include wound care, telemedicine, remote monitoring, laboratory work, pulse oximeters, remote EKGs and even chest X-rays. These diagnostic tests or medical interventions not only make it possible for people to be treated in their home but also are less costly to the patient and insurer than when they are performed in the doctor's office, hospital, or other care facilities.
Population of Americans 65+ years old will increase 1.5x in 30 years
This is important because with aging Baby Boomers, the need for care is exploding. The number of Americans 65 years and older will increase from 56 million in 2020 to 84 million by 2050. Most significantly, during that time Americans over the age of 85 — those who will have the greatest needs and require the most regular attention — will almost triple from 7 million to 19 million.
What does care in the home address? Individuals with acute or chronic needs may receive skilled nursing care and therapy, those with terminal illness can receive hospice and palliative care, while others may benefit from help with basic activities of daily living, such as bathing, dressing, grooming, meal preparation and other assistance. Each type of service is delivered by a specialized team providing personalized care. Some in-home care services are covered by a third party while other services must be paid out-of-pocket or with long-term care insurance policies or veteran's benefits.
Care in the home — most often provided for elderly and frail persons, but which also includes pediatric support for medically fragile children — is generally covered by Medicare, Medicaid, or private insurance at a fraction of the cost of care provided
in hospitals, skilled nursing facilities or assisted living. Additionally, some people pay for help out-of-pocket. Without home assistance, children, adolescents, the elderly and frail would have to reside in a staffed facility.
Millions of uncomfortable conversations take place each year when families tell loved ones they will be treated outside their home. Hospitals, nursing homes, and assisted living facilities all play an important role in the care continuum but available data overwhelmingly confirm home is the place to be.
Studies show home care is preferred by patients because of its cost, comfort, and convenience. The new Axxess white paper, "The Case for Care in the Home," showcases research indicating that home care provides patients with the healthiest and least-expensive care option compared with stays in hospitals or other care facilities. Axxess has highlighted data confirming the reasons home-based care is beneficial to patients and families.
Based on the latest available research and insight from industry experts, there are four key benefits of home care:
An enhancement to the patient's care continuum;
A more satisfying outcome for patients;
An overwhelming number of patients prefer health care in their home; and
Home care is the most cost-effective option.
To read this latest white paper, "The Case for Care in the Home," or various other white papers on subjects that explore topics in home health care, visit Axxess.com.
Home was the place people received care throughout most of history. Advances in technology created equipment that made it necessary to go to hospitals to get treatment. But continuing innovation and technological breakthroughs are making it possible for more and more people to get all the care they need in the place they most prefer — right in the comfort of their own home.
Get on the list


Dallas Innovates, every day. 

Sign up here to get what's new and next in Dallas-Fort Worth.