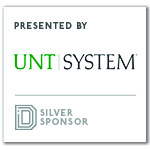 Anticipation and excitement continue to grow as move-in day approaches for the Interdisciplinary Research and Education Building in Fort Worth. This five-story building will be the home of the University of North Texas System College of Pharmacy, the Texas Christian University and UNT Health Science Center School of Medicine, and the North Texas Eye Research Institute.
The  173,000 square-foot IREB building was been completed ahead of schedule and under budget, and is slated to open Oct. 22. The UNT System College of Pharmacy will be on the first two floors, the lower of which will also feature the Healthcare Innovations Lab.
This multi-function space will have a video wall for media use, a mock pharmacy, six exam rooms, a phlebotomy room and lab, and a telemedicine suite. There will also be a Pharmacy Genius Bar with iPads for visitors to make health inquiries. The facility will use creativity and innovation to make healthcare easier to understand and more engaging.
It will also serve as a collaborative space between the College of Pharmacy and the School of Medicine. The university envisions the Healthcare Innovations Lab being used for community outreach programs and educational events. On the second floor, the Patient Safety Lab — in addition to focusing on the future of pharmacy — will include a mock hospital room, hand scrub area and sterile compounding space. The Patient Safety Lab and Healthcare Innovations Lab are both encased in glass, allowing them to be on display to campus visitors.
On the third and fourth floors, the TCU and UNTHSC School of Medicine will have classrooms, exam rooms for standardized patients (individuals trained to act as patients), clinical skills classroom, simulation space, administrative offices, and a student lounge and meeting space. These floors are designed to be easily adapted, so if more lab spaced is required in the future, areas can be converted quickly and cost effectively. The fifth floor will house large, open-concept research labs and support space, along with offices and meeting spaces.
The state-of-the-art technology and old-fashioned hard work that went into completing this building will be transformative for the North Texas region and the medical community. The university believes the opening of the IREB signals a dynamic new age for both universities in attracting great students, advancing medical education in Texas and sparking economic development in Fort Worth.
This is a tremendous partnership that swells with ambition and leadership from all who have joined together to make this beautiful new structure a reality. The building was funded in part by $80 million from the Texas Legislature, thanks to the advocacy of Senator Jane Nelson and Rep. Charlie Geren. Architecture firm TreanorHL did an exceptional job, and Vaughn Construction completed the largest building ever on the Health Service Center's campus.
Move-in is the next step as we show together what can be accomplished through teamwork in education, research, and healthcare.
The research facility is the first to be built at UNTHSC in 14 years.  

Get on the list.
Dallas Innovates, every day. 
Sign up to keep your eye on what's new and next in Dallas-Fort Worth, every day.