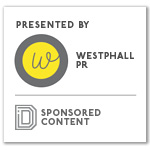 Each year, the Hyatt Regency Dallas serves its guests as an expert in all things related to holiday activities. After all, the Hyatt Regency in Downtown Dallas hosts guests from across the world who are traveling to our thriving metropolis. Hyatt Regency Dallas' Marketing and Sales Director Bryan King spoke on the most buzzed about upcoming holiday events.
"Temperatures were in the thirties this week, so we are experiencing a bit of winter weather, which helps make the season even more festive," King said. "But no matter the weather outside, we keep our guests' spirits up with fun activities here at the hotel and outside of it."
King says Hyatt guests' go-to holiday happenings on-property involve the Reunion Tower. Santa, elves, and furry friends from the Dallas Zoo are spreading holiday cheer 470 feet in the air all December. The Animal Adventures team from the Dallas Zoo will go to the Reunion Tower to showcase a mixture of mammals, birds, and reptiles for an up-close experience for guests of all ages to enjoy. He says kids should also be prepared to tell Santa what is on their wish list and get their photos snapped with him.
"We love having Reunion Tower on property," King said. "It is a Dallas icon and is symbolic for so many local folks and also all the out-of-town visitors we have at the hotel. Everyone wants to go up to 'the ball.'"
Speaking of zoo animals, the Dallas Zoo is another popular attraction for locals and visitors alike. For the first time this year, Dallas Zoo Lights was introduced to our city. The zoo is transformed into a Winter Wonderland with nearly one million lights.
"We have a partnership with the Dallas Zoo as they kicked off their inaugural year for Zoo Lights," King said. "We've seen a lot of local residents visiting the zoo and then booking a stay-cation at our hotel to create a festive and happy holiday memory for their family."
And with the Hyatt right down the street from the American Airlines Center, King says guests frequent Victory Plaza often, especially for Dallas Stars games. Although not necessarily holiday-specific, guests enjoy bundling up for hockey games. 
For those who would like to enjoy a Christmas music performance, King says one of the best options in town is the Winspear Opera House. You can watch The Nutcrackers, listen to Christmas classics, or see 'How the Grinch Stole Christmas.'
"The theater has a special way of making that holiday spirit come to life," King said. "We love that Hyatt Regency Dallas is conveniently located fairly close to the Winspear. And there are so many holiday-inspired performances all season long."
For more information on events at and around Hyatt Regency Dallas, go here. 

Get on the list.
Sign up to keep your eye on what's new and next in Dallas-Fort Worth, every day. 
And, you'll be the first to get the digital edition of our new Dallas Innovates magazine: 
The annual edition publishes in January