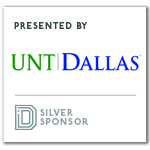 A small group of UNT Dallas College of Law students and staff members staged a violent murder scene using props, a believably deceased victim, and visible evidence with hopes of using Virtual Reality tools in the classroom soon. The technology is already available.

How did you come up with the idea to create a VR Crime Scene?
We have been experimenting with virtual reality on another project for advocacy training. Our Director of Experiential Learning, Cheryl Wattley, was intrigued by our work. She approached me at the beginning of the summer in 2018 and asked if we could create a virtual crime scene for her Criminal Law class. She believes that having students experience a crime scene will give them a better understanding of the case and help them empathize with and understand the clients better. We had acquired a 360-degree camera, which I had been wanting to try out, so we agreed to try.
The actual crime scene plot for our pilot was put together based upon what we had on hand and our actress' request to "die by stapler." We put together a fairly contained murder scene where the victim, Alyse Willett, was bungee corded to a chair with evidence, such as blood spatters (ketchup for the pilot), spread around the room. Subsequent crime scenes are being based on real cases, and we are improving our special effects. 
What technology did you use?
We used a Samsung Gear 360 camera, an extra-long selfie stick with a tripod on the bottom, and a smart phone to take the pictures. The selfie stick prevented the tripod from being photographed. The smart phone allowed us to trigger the photo from outside of the scene so that we were not photographed. We snapped two 360-degree photographs. We also used the smart phone's camera to take high definition still images of the evidence.
We looked through several software options before deciding to use Cupix. Cupix is a virtual tour application used by real estate agents. It allowed us to load the 360-degree photos into the system to create a "tour." We then added our still images as "call outs," or areas where you can view other data, such as high definition images. In a real estate office, call outs would be used to view architectural details. In our crime scenes, we use them to view evidence in greater detail. The resulting tour can be viewed in a browser or VR glasses for a more realistic simulation.
How long did it take to prepare before filming the scene?
We had two full-time staff, Michael Pearson and me, and two student workers, Jared Giles and Gerardo Mata, staging the pilot scene. We staged the scene in about 15-20 minutes, which was long enough to tie up our actress and spread out the evidence, mostly consisting of the murder weapon, blood, and a lot of hand prints. The more detailed and realistic the scene, the longer it will take to stage. The actual photography only took a few minutes: snap a 360-degree photo, move the tripod to a new location, and snap another photograph. The still photography took longer than the 360-degree photography because there were more pictures.
What were your biggest takeaways after completing the project?
Creating a virtual environment is manageable in today's world. While it takes planning, recreating an environment is fairly simple, and the equipment can be purchased for around $100, assuming that you already have a smart phone. 
In a country where 65 percent of adults play video games, using virtual reality to allow them to stand in a crime scene or other environment and experience the atmosphere first hand seems like a natural step for legal education. Our Experiential Education department already has a list of scenes that they would like to create for educational purposes.
Virtual environments are not just for crime scenes. We are discussing creating a virtual courtroom for our local courts to help educate potential jury members about the functions of individuals in the courtroom. Call outs would include videos explaining each person's function. For example, the judge would record a video explaining his role, etc.
Click here to view The UNT Dallas (360 Degrees) Virtual Crime Scene.

Get on the list.
Dallas Innovates, every day. 
Sign up to keep your eye on what's new and next in Dallas-Fort Worth, every day.