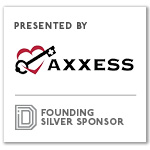 As a leader in healthcare technology, Axxess owes much of its success to a culture that is recognized both locally and nationally as a 'Best Place to Work.' In addition to receiving recognition from the Dallas Business Journal, Axxess has been named a 'Best Place to Work in Healthcare' by Modern Healthcare, and for two consecutive years—the 'Best Place to Work in IT' by Computerworld.
Shradha Aiyer, director of mobile technology at Axxess, talks about how the company cultivates a culture of innovation that stands out.
Q: What do you think are the key elements of the Axxess culture that makes for enthusiasm across the company?
We have a supportive environment, there is an emphasis on collaboration that ensures everyone is engaged, and the work is challenging—which is rewarding, because everyone knows they are contributing to the betterment of others' lives.
Q: Elaborate on the emphasis on collaboration that keeps everyone engaged.
It's all about working together as a team to solve problems; the company reinforces this culture with a commitment to "the best idea wins." We also regularly come together as groups—physically. Company-wide meetings held Monday and Wednesday mornings and led by various departments—whether it be engineering, support, or sales and marketing—reinforce the collaboration. The meetings are a great way for new hires to quickly become familiar with all aspects of our business, but it is also an intentional way to eliminate silos and keep everyone updated on the latest developments. At each meeting, feedback and questions come from all departments, so it's obvious that everyone feels comfortable collaborating with one another.
Q: Why do you think this emphasis on culture has been successful?
From the beginning, leadership at Axxess aimed to build a company with a culture that fostered the success and interconnectedness of its employees. Managers hire staff based not only on their technical skills, but also on their integrity, values, and their perceived ability to acclimate to the company's culture. We are very deliberate about the culture we want to create—collaborative, with a focus on innovation and excellence. It's something we talk about a lot, and try to live it every day.
Q: Beyond the sense of collaboration, what else do engineers at Axxess appreciate about the company?
Everyone feels a sense of empowerment, not only in terms of their work, but in the opportunity to advance their careers at the company. Independence is encouraged—employees have the freedom to tackle projects in the best way they see fit. There is freedom to try new approaches, with the goal of improving our product offerings to help the agencies and clinicians using our services to serve patients. While the company is committed to professional development, there is also a genuine appreciation that everyone has a life outside the company—and it should be balanced.
Q: And what do you personally find most appealing about the company?
Without the politics that come with a bureaucratic corporate culture, we are able to move fast. I also feel in control of my own destiny here—there is freedom to explore the different parts of the company in order to see where you fit best. It's important to me that I feel that I am contributing to a larger purpose, and I know this is a place where I can make a difference because I'm able to use my skills to  help shape health care in a very direct and meaningful way.
Updated Jan. 10, 2018 at 11:20 a.m.

Get on the list.
Sign up to keep your eye on what's new and next in Dallas-Fort Worth, every day. 
And, you'll be the first to get the digital edition of our new Dallas Innovates magazine: 
The annual edition publishes in January