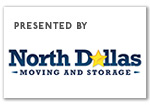 For those who are looking to move during the COVID-19 pandemic, it is critical to take numerous health and safety precautions. Even during the season of quarantine, stay-at-home orders, and social distancing, life goes on. For those who already had their move lined up or those that are planning now for the coming months, the good news is that relocations can still move forward.
Here's what moving companies are doing to protect you.
Virtual Surveys
Under normal circumstances, when you hire a moving company, the best practice is to have the company for an in-home estimate. During this visit, companies will determine how much room your items will take into their moving trucks and how much labor is required. They will give you an estimate based on the information they gather.
However, during these pandemic times, social distancing and limiting contact is essential. That is why moving companies are turning to virtual surveys to determine your moving estimate. By using a mobile device such as a smartphone or tablet, you are now able to obtain your moving estimate with no contact. How?
Take pictures of each room.
Make a list of items in each room.
If you're already in the packing process and have most of your items boxed, you should;
Take count of boxes.
List the boxes according to size dimensions.
From either of these two methods, moving companies will be able to determine space needs without physically visiting you.
Answering Questions from Afar
Many homeowners' questions are answered during an in-home visit. Since those visits are no longer on the table, moving companies need another way to answer questions from prospective customers. This is why they are making themselves available through conventional methods such as email and phone calls, in addition to text and instant messaging.
 
What should you ask your moving company? Questions including:
Will it cost extra to pack fragile items?
Do you charge more for oversized items?
Will you set up and install large appliances at the destination?
How much insurance do you carry?
Do you guarantee delivery dates?
Do you provide packing services?
Safety Precautions
As beneficial as the first two points of this article, moving companies would be remiss if they didn't exercise as much safety as possible when helping people move.
 
If you're looking to hire a Dallas long distance moving company, here are the things that they are doing right now in response to the Coronavirus.
 
Taking Temperatures. Every morning, temperatures are taken. This is crucial in catching any sign of illness as soon as it starts. Anyone with an elevated temperature gets sent home.
 
Wearing Gloves and Masks. Crew members wear gloves and masks at all times, with no exceptions.
 
Social Distancing. In addition to the virtual surveys and estimates, when it comes time to move your belongings, crew members practice social distancing. When your items are in the capable hands of the moving crew, they will be distanced from each other and you.
Safely Move During COVID-19—It's Possible!
Moving during COVID-19 is undoubtedly more difficult but it's not impossible. Thanks to virtual estimates, the ability to answer questions remotely, and health precautions, you can still plan your move while maintaining your safety and health.

Get on the list.
Dallas Innovates, every day. 
Sign up to keep your eye on what's new and next in Dallas-Fort Worth, every day.