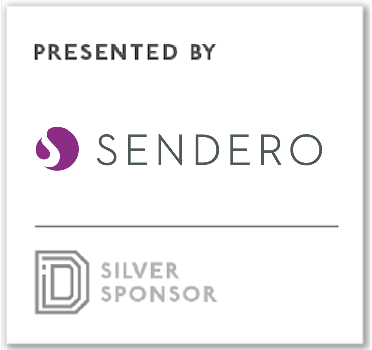 Working as a management consultant in the health care space has given me a unique perspective on the customer experience.
Unlike engagements in other industries, working in health care was the first time I thought about impacts on the "end user" at such a high frequency—I knew that every single decision, implementation, and process change ultimately impacted a patient. Plus, as a customer myself, I consistently placed my own and my family's health care experiences at the forefront of my mind.
The health care patient experience consists of interactions that patients have with the health care system, including care received from doctors, nurses, and staff in clinics and hospitals, interactions with health plan providers, call center representatives, digital collaboration efforts, and diagnostic or treatment facilities. This experience also includes steps taken when seeking and obtaining care, such as selecting a physician, appointment scheduling, the checking in and out process, understanding test results, and post-visit communications with providers.
Given that many health care systems are transitioning from volume to value-based care, there is a need to deliver quality, proactive, and preventative care. The volume-based care model, also known as fee-for-service, encourages a high volume of service visits. Physicians are focused on treating symptoms instead of preventing illness. On the other hand, value-based care puts the patients first. Providers are incented for delivering personalized and coordinated care.
Since success in value-based care is defined as offering the highest quality of care at the lowest cost, there must be an emphasis on the patient experience to gauge success. Here are some ways health care systems can increase focus on the patient experience.
LISTEN TO THE VOICE OF THE CUSTOMER
Health care systems should begin by understanding experiences at every touchpoint across the system from the patients' point of view. An initial assessment of the current state can be made by collecting patient feedback from surveys. The Centers for Medicare and Medicaid Services has implemented the HCAHPS (Hospital Consumer Assessment of Healthcare Providers and Systems)—the first national, publicly reported patient satisfaction survey. In addition, health care systems could administer internal surveys via other methods, such as e-mail or text, which allow for real-time responses.
Findings from the assessment should be shared across the organization from physicians to administrative staff to ensure visibility and transparency on the Voice of the Customer (VoC).
LISTEN TO THE VOICE OF THE EMPLOYEE
The employee experience directly correlates with the patient experience. A health care organization that enhances its employees' experience creates engaged employees.
Employee engagement is the degree to which employees feel passionate about their role and are loyal to the organization. Employee engagement not only impacts productivity and retention, but also serves as a key link to the customer experience. A few elements that drive employee engagement include a positive work environment, open communication, investment in employees' development, and recognition and rewards for performance. Highly engaged employees focus better on the patient, resulting in improvements in the patient experience.
By conducting surveys, health care systems can gain knowledge of their employees' sentiments and behaviors—and create a more holistic voice of the employee. When an organization's Human Resources department is involved in the customer experience, the organization is significantly more likely to be an experience leader. A CX (customer experience) leader is one that effectively inspires and orchestrates customer centered activities across the organization.
ADDITIONAL ACTIONS TO CONSIDER
Understanding what patients and employees think is an important component of improving their experiences. Moreover, there are further actions an organization should take to become an experience leader:
Develop and implement a strategy—Make the patient experience a part of the vision and mission of the organization, to reflect a commitment to the same. Develop and implement strategies to better understand patient wants, define methods to help drive improvements, and measure progress.
Have a dedicated experience department and senior leader—A dedicated team can help gain buy-in and accountability across the organization and lead key efforts related to the patient experience. The department should focus solely on surveys and reports, addressing complaints, service recovery activities, staff training, and driving key experience initiatives and process improvements.
Invest in experience efforts—Implement appropriate technology solutions such as CX management software, conduct patient journey mapping exercises, digitize key processes that simplify and add value to each patient's journey, and invest in training employees as changes are implemented.
Partner across the organization—Engage department leads, facility managers, physicians, nurses, and other groups in the patient experience strategic plan. Make it a central part of the culture, to ensure consistent and ideal outcomes.
Measure experience performance—Define what success looks like and develop KPIs to measure experiences. Identify and act on the lead indicators that are attributed to each measurement. Consider aligning executive compensation with performance and holding the leadership team accountable.
With so many changes happening across the industry due to technology advancements and public policy, and the inherent complexity of health care, it is imperative for health care systems to ensure that their business processes, policies, operations, service standards, and technologies are all considered in terms of improving the overall patient experience. Improving the patient experience can help increase loyalty and build brand awareness and reputation, thus strengthening the overall health care system's performance.

Get on the list.
Dallas Innovates, every day. 
Sign up to keep your eye on what's new and next in Dallas-Fort Worth, every day.