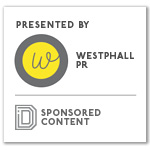 In the old days, if you started balding or experienced hair loss, you may turn to an ill-fitting, awkward looking wig.
Imagine your wig or toupee falling off in the middle of a date!
Luckily for the DFW area, Renaissance Plastic Surgery has reinvented your solution to hair loss with their innovative hair restoration. Dr. Jeff Angobaldo is passionate about making sure Dallasites love their body, and it's no secret baldness and hair loss can have serious effects on confidence. Enter Hair Restoration.
You're Not Alone
If you've noticed your hair thinning or started to experience balding, it can be easy to get anxious! Know that you're not alone. 50 million men and 30 million women in the United States suffer from female or male pattern baldness and thinning hair. Don't be ashamed — as Dr. Angobaldo reminds us, we all deserve to have a body that we love.
How It Works
Dr. Angobaldo uses SmartGraft technology, which is a painless procedure that blends state-of-the-art technology and precise craftsmanship, as opposed to a scalpel. The number of grafts is determined in the initial consultation, based on your preference for the end result. If just the thought of a doctor's chair makes you sweat, don't fret. Mild sedation is available in some cases. The back of the head is used as a donor site for the grafts and is the only area shaved. The back of the head heals very quickly and is back to normal within a couple of days. SmartGraft is a scarless procedure opposed to other methods that leave a large scar.
SmartGraft is a scarless procedure opposed to other methods that leave a large scar.
After making small, precise openings (no larger than a pinhole), Dr. Angobaldo strategically places each graft. Technologically improved follicular unit extraction restores new hair to bald spots and thinning hairlines. It can even be used to reverse severe hair loss caused by different surgical procedures, such as brow lifts or facelifts. The procedure takes about an average of five to six hours, and patients can drive themselves home if not previously sedated.
The Results
In the past, hair restoration procedures used to require surgery and leave a large linear scar on the head. What a slow and uncomfortable recovery. Now, patients are able to go back to work within one or two days and the results are much more natural looking. New hair starts to grow within three months. Full growth can often be seen in patients after 12 to 14 months. By this time next year, you could be reading this article with a full head of hair and able to take care of it like when you first had it.
New hair restoration technologies are reinventing how we tackle thinning and baldness. It's time for the return of your luscious locks!
[Photos: Westphall PR]