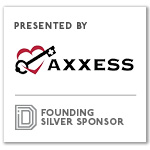 Leadership is accepting responsibility for a desired outcome: do all you can to lead, challenge, coach, and support others to achieve a shared goal. When done correctly, you empower yourself and others to lean in. I am the Founder and CEO of Axxess, the leading technology innovator for healthcare at home. Our team of engineers work closely with our physicians, nurses, therapists and healthcare industry experts to create software solutions that support care at home organizations. Healthcare is a highly regulated, constantly evolving sector that requires acute attention to detail and precision—lives are literally "on the line." Because of the nature of the work we do, the only thing that's constant in our industry is change. When I'm leading, there are five things that I focus on: the desired outcome, open communication, partnerships, nurturing the company culture, and having an intentional mindset.
Focus on the Outcome You Want
Change is constant. Leaning into change is leaning into growth. In an organization, growth is binary—you're either growing or you're dying; you cannot sit on the fence. In my role as a technology and business leader at Axxess, I set a pace that requires us to be proactive in our engagement with our clients. We are saying, "This is the outcome that we want." This expectation is called the Axxess Way, which clearly defines the company's commitment to our people and clients, our communities, as well as our partners. Axxess' objective is delivering quality care services for all involved, and that means not waiting for clients or healthcare providers to go it alone.
Constantly Communicate, Communicate, and Communicate
As a leader, you cannot overcommunicate, particularly during times of change. It is important at Axxess to make sure our colleagues are empowered to help support clients and our industry. We made the early decision to do all we can to help slow the spread of the coronavirus (COVID-19) by having our people work from home. We went from being partially virtual to being totally virtual. While working from home, we educated our Axxessians on what COVID-19 is and we had daily meetings across our organization where we let our people know the latest developments. When there were changes, we provided updates, to ensure our team can get that information out to our clients.
Our clients have come to expect that we will communicate and share information as things change. We want to make sure that we're bringing them all the best information to help them succeed. We communicate constantly and partner with our clients to make sure they know we're in this together.
Embrace the Power of Many
You cannot go it alone, especially when it's unprecedented change, as our communities and our world face today. You have to collaborate. I am the current Chairman of the Dallas Regional Chamber of Commerce, tasked with leading the business community in our region. At the beginning of the COVID-19 crisis, it was important for me to galvanize the entire community and make sure we were totally aligned and that we spoke with one voice to our policy leaders and community. I wanted to ensure we harnessed the wisdom, resources and the innovation of business leaders to help our entire community. We had to bring together the business community to make sure we were prepared to do what's right for our city. It is essential to leverage ideas and other ways of thinking in order to create a well-rounded strategy to lead your organization through change.
May the Best Idea Win
Understand what your company believes. What drives your action. Our culture at Axxess drives everything that we do. We have a leadership culture; it's a "may the best idea win" mentality that doesn't highlight who the idea is coming from. Instead, it focuses on the outcome we want. We encourage our employees to work together and do the right thing. Your company culture should lay the foundation to be an effective leader through times of change.
Embrace a Learning Mindset
With change comes new opportunities, new ideas, new ways of looking at things. I believe leaders must have a constant learning and growth mindset. At the start of the COVID-19 crisis, companies had to quickly change the way work had to be done in order to protect employees while remaining productive. If you have a company culture where you're open to learning, responding to a crisis creates an opportunity for leadership that enables your company to thrive. You will empower your people and clients by saying, "Hey, we don't have all the answers, but that's okay. We'll have a learning mindset and we're going to keep doing all we can to figure it out as we go."
The organizations that are the most intentional and focused will be the ones that embrace change the quickest and be most effective. And I think that once that ecosystem for learning, collaboration and open communication is created, it's easier to lead and do the right thing for everyone.

Get on the list.
Dallas Innovates, every day. 
Sign up to keep your eye on what's new and next in Dallas-Fort Worth, every day.