CultureMap. Cafe Momentum. The Citizenry. Fanprint. Primal Sensors. Proxomo. Koupon Media. URComped. Dwelo. Skyrise. Leaseful. Casalova.
These are only a sample from a select club of elite, young Dallas companies that together have generated hundreds of jobs, tens of millions of dollars in investment, and hundreds of millions of dollars in economic activity.
Other than a Dallas address, what is the shared history of this exclusive set of companies?
All of them were participants in accelerator programs.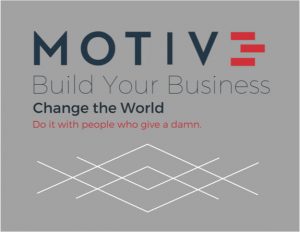 Since 2011, more than 150 companies have gone through six Dallas accelerator programs: RevTech, Tech Wildcatters, GroundFloor, Collide Village, Health Wildcatters, and the Motive Real Estate Technology Accelerator. These accelerator programs contribute anywhere between $25,000 and $40,000 in initial seed funding, totaling more than $4,750,000 in direct seed investment into Dallas companies.
What Is an Accelerator?
There are three basic accelerator models: incubators, hyper-growth accelerators, and "the standard model."
Incubators (or Startup Academies) are for earlier-stage companies and entrepreneurs that are just starting, or developing their ideas. They don't usually provide investment, but provide desk space and education resources, through which they teach the basic principles of entrepreneurship. Universities often have incubator programs for students and faculty.
Hyper-growth accelerators are an elite group that often attracts hundred of investors and startups that are ready for rapid growth. In this category, Dallas is very fortunate to have Tech Wildcatters, which has consistently been rated one of the top accelerators in the nation.
Dallas Accelerators = Growth
As founder of the Motive Accelerator, I often hear the objection, "I think I'm too far along for an accelerator program" when we are recruiting startups to join our program. There is a certain humility to joining an accelerator program, as though one is saying, "No matter what I've done up to this point, or how far along I think my company is, I can learn from those who have gone before."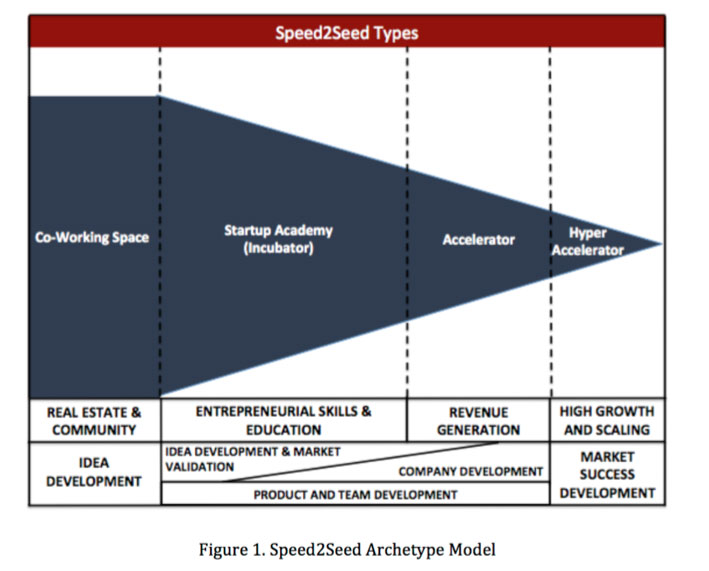 Indeed, some of the biggest successes at accelerators are for serial entrepreneurs. Alex Muse (Architel, ShopSavvy, FanCast) didn't think his company ViewMarket was too far along when he participated in the RevTech Accelerator in 2013:
"When my co-founder and I were forming our startup, we decided to apply to a local accelerator [RevTech] run by Dave Matthews. We were incubating an idea and determined that putting it through the 'accelerator gauntlet' could help us solidify it so that it was ready for outside investment. Unlike incubators, accelerators help startups and entrepreneurs accelerate their businesses whatever their experience or stage."
Since participating in RevTech, ViewMarket merged with Dallas media company CultureMap, and made headlines early this year when they launched a program to roll out 200,000 iBeacons into Austin-area nightspots. I asked Muse what the impact of participating in RevTech was, and this is what he had to say: "Since participating in the program, CultureMap is profitable and generating more than $4 million in revenue," he says. "We're in the process of raising an additional $5 million to finance our expansion into the top 20 media markets in the United States."
Startups similar to CultureMap can grow very quickly. Koupon Media participated in Dallas hyper-accelerator Tech Wildcatters in 2011, and now has almost 30 employees. After Koupon Media successfully raised $15.25 million in financing, its founder, TJ Parsons, went on to launch another venture. His company OpenKey makes it seamless to unlock hotel rooms with your smartphone.
A recent study showed that over 70 percent of successful accelerators have either a technical or sector focus. In Dallas, we have four sector-focused programs: Motive (real estate technology), RevTech (restaurant, retail, and hospitality), GroundFloor (social impact), and Health Wildcatters (health tech).
OrderMyGear, an online platform for groups sales, went through the RevTech Retail Technology accelerator in 2013, and now has 28 employees in their downtown Dallas location.
By participating in the Motive Real Estate Technology Accelerator this fall, Utah-based smart apartment startup Dwelo was able to quickly close on $500,000 in seed financing and build a sales pipeline of over 3,000 apartment units. Founder Eric Wood had this to say, "The connections made to the local Dallas real estate community and the coaching related to our pitch was tremendously helpful. After participating in Motive, we're closing in on another $1.5 million in fundraising and have built a substantial pipeline of customers in Dallas."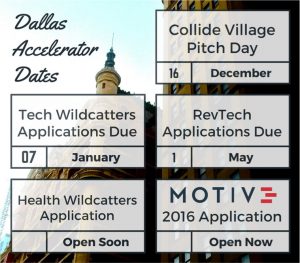 "The team at Motive has done a great job of assembling an all-star cast of mentors for the program," says Bradley Joyce, the cofounder of Skyrise, which also participated in Motive. "This was really a driving factor for us since my co-founder and I come out of the tech world rather than the CRE world."
Sector-oriented Dallas accelerators aren't just for tech companies. After participating in UnitedWay's GroundFloor Accelerator, Cafe Momentum opened the doors to its downtown Dallas location, creating a path to valuable work experience for young men coming out of the juvenile detention system. Started by Dallas chef Chad Houser, Cafe Momentum was just named the top Dallas restaurant of 2015.
Accelerators = Dallas
I asked Alex Muse why accelerators are important to Dallas, and he shared: "Accelerators are lightning rods for entrepreneurial people. They help entrepreneurs build their companies. They provide venues for people interested in joining startups to network. They provide a way for investors to uncover early stage investment opportunities. They help startups attract the capital they need to grow."
I started Motive because I believe Dallas is the best place to launch an innovative real estate tech company. Who calls Dallas home? In addition to Motive, you have Ascendix, RealPage, Parkhub, the CBRE Innovation Lab. The Dallas Innovation Alliance is bringing together huge companies that have made Smart Cities a priority.
Accelerators generate an innovation gravity-well effect, producing economic activity that goes far beyond the investments that they make. National real estate technology conference DisruptCRE came to Dallas in November at our invitation, along with the heads of Innovation at JLL and DTZ/Cushman Wakefield, and venture capital firms like Tusk Ventures.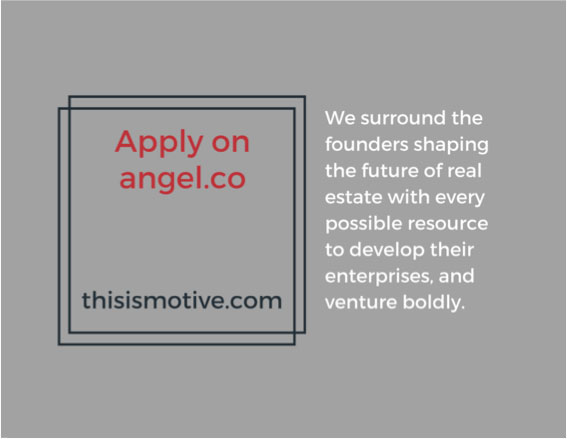 Among the mentors who participated in Motive were CompStak founder Michael Mandel; Elie Finegold, SVP of Global Innovation & Business Intelligence at CBRE; DisruptCRE's Stephen Hopkins; Jordan Nof, Head of Investment at Tusk Ventures; well-known real estate tech expert Duke Long; a JLL global executive; Linda McMahon, President of the Real Estate Council. They also got the opportunity to meet Tom Byrne, one of the founders of LoopNet.
How to Engage With Accelerators
Accelerators connect four primary resources: startups, mentors, investors, and customers. So if you are the founder of a startup, you should consider applying to one of the accelerators most relevant to your business.
ACCELERATOR
FOCUS
APPLICATION LINK
Motive
Real Estate Tech
Application
Tech Wildcatters
B2B
Application
Collide Village
Startup Growth Science
Website
RevTech
Retail, Hospitality,
& Restaurant
Application
Health Wildcatters
Medical Devices /
Health Tech
Website
United Way's GroundFloor
Social Impact
Application
Perhaps you're an investor. Investing in any early-stage company or vehicle is risky, but you can mitigate your risk by investing in an accelerator fund. Many accelerator funds require a low upfront commitment, and give the opportunity to engage with and mentor portfolio companies in a structured way.
Established companies can engage with sector-focused accelerators to "cut through the chaff" of tech companies pitching their business. Finally, established professionals with domain expertise can stay sharp, give back to the entrepreneurial community, and be in the loop of innovation by engaging as mentors in a significant way.
Are you interested in engaging with one of Dallas's accelerators? Follow the links above, or contact me at [email protected]
---
For a daily dose of what's new and next in Dallas-Fort Worth innovation, subscribe to our Dallas Innovates e-newsletter.