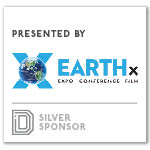 We can all make small changes in our lives that will have an impact on improving the environment. That message is at the core of our Dallas-based nonprofit, EarthX.
In 2011, Trammell S. Crow founded Earth Day Dallas. It started out as an outdoor event spanning five blocks of Flora Street in Dallas' Arts District. The second year, the event grew to Fair Park as Earth Day Texas, which has grown into EarthX. With the launch of EarthxMexico in November, EarthX has become a global platform for environmental knowledge. Each year we bring together people and companies from all aspects of the environmental sectors to exchange ideas and highlight new innovations.
Currently, EarthX is launching a social enterprise marketing platform called EarthxImpact. The platform connects people and organizations to share breakthrough solutions and fascinating innovations 365 days a year, empowering advocates for the earth to make a difference in their communities and the world. The platform was developed by Sharemeister to build the future of community engagement with audience integration and segmentation occurring at every touchpoint.
EarthxImpact allows our community and its nonprofit partners to distribute content with like-minded individuals and amplify their environmental messages. Ultimately, the platform turns audiences into "earth advocates," creating new voices of outreach.
Collectively, we can make a big impact on the environment.

Get on the list.
Dallas Innovates, every day. 
Sign up to keep your eye on what's new and next in Dallas-Fort Worth, every day.