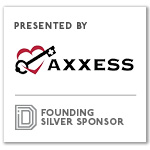 Innovations in science and technology impact people all over the world. Although many benefit from its advancements, the technology industry does not realize its true potential due to a lack of diversity in science, technology, engineering and mathematics (STEM) related fields. Diversity requires a group to stretch beyond what is only familiar. With respect to its positive impact on company culture, the differences inherent in a diverse workplace play a significant role in the day-to-day growth of engineers and software developers as they collaborate with their teams.
Scientific talent is not a natural phenomenon; it is learned and developed over years of studying and practice. Furthermore, the effort that produces outstanding scientific and technological solutions is usually put forth by teams, instead of as a result of the work of individuals working by themselves. When we begin to look at STEM fields as a means of problem-solving, we can see why there is such a considerable need for diversity.
While some progress has been made in the last decade, women only make up 19.9% of the engineering students who are awarded a bachelor's degree. Beyond the education, women make up 50% of the labor market, but only 28% of professional STEM positions are held by women. Worldwide, 78% of STEM degrees are earned by white or Asian students, and this same demographic makes up 87% of the workforce in these areas.
A Lack of Diversity Becomes a Lack of Talent
A lack of diversity becomes a lack of talent when the issue is not addressed. Different experiences lead to more exposure to different ideas and thoughts that can help overcome obstacles within engineering. Even when people come from similar social backgrounds, they may have different experiences and perspectives. There is no evidence supporting the idea that one demographic has more potential to be an engineer or software developer. I see the underrepresentation of women as an opportunity to fill gaps in talent when I compare it to the strong imbalance of diversity in STEM fields.
At Axxess, we know that having a diverse group is a key to our long-term growth and success. Axxess boasts a largely even split, with 53% of our team being made up of women and 47% being men. Our Axxessians also come from a broad cultural background, with representation from more than 40 countries around the world. Leaders in STEM-related industries benefit by understanding that building a diverse organization means attracting potential workers from a larger pool of talent by widening their recruiting efforts. By continuing to search for talent among only one group of possible recruits, you exhaust that talent pool and overlook other capable candidates.
Axxess' focus on diversity results in an increase of team collaboration and overall innovation. In the home healthcare industry, regulations are constantly changing. In order to keep up with these changes, our team of engineers needs to work together to release software enhancements in a timely manner. It is essential for organizations that value inclusivity to try to find diverse candidates who will give back to the engineering community. A diverse team helps create a virtuous cycle by producing a comfortable environment that can make it more likely that more people are willing to jump into the engineering field.
Take the Next Step
The issues engineers seek to fix will not be resolved without creating systemic change to level the playing field for women and minorities. This is not a quick fix, but it can be made simpler when the industry takes the correct steps by providing access to education, creating policies against discrimination and actively looking in more talent locations than they have in the past.
Innovation and technology allow us to do things we have never done before. When we consider all possible points of view, we can truly understand and solve problems in different ways. When we begin to include diverse perspectives, we will begin to see a rapid change in how our collective innovation can change the world.

Get on the list.
Dallas Innovates, every day. 
Sign up to keep your eye on what's new and next in Dallas-Fort Worth, every day.