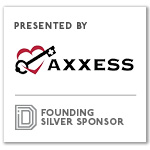 Engaging with people who are different from you is the best way to broaden your worldview and discover new ideas. The differences may be more than just what you see on the outside. Engaging with a truly diverse person means recognizing that they could come from a different location, have a different background, and bring ideas from another culture or industry. Anything from that encounter can spark a new idea that results in innovation.
Traditionally, diversity is considered to be based upon race, ethnicity, or gender. However, diversity is much more complex than genes or geography—it includes engaging with people who think differently or bring a different point of view to the conversation. This is something companies have started to recognize: a diverse workforce is good for business because it increases exposure to new ways of thinking.
There are currently five generations in the workforce, and they each bring diversity of thought to organizations. It's important to recognize that there is diversity even among the same generation. Each generation has a unique work ethic, set of values, and communication style that can contribute to innovation in the workplace.
For example, this type of thinking can help spur a new way to develop or market products and services. The more recent generations that have entered the workplace have a global perspective that motivates them to look at problems from a socially responsible point of view. Companies can lean on these employees to help them become better corporate citizens.
Creating a culture of diversity injects fresh ideas, enhanced creativity, and a better understanding of market issues. There have been decades of studies confirming that diverse workforces are more innovative than non-diverse workforces. Embracing people who are different from each other can do more than just infuse new business ideas—it creates a more appealing place to learn and grow.
Diversity and inclusion are part of our DNA at Axxess. We are the leading home healthcare technology company because we understand the importance of diversity of thought. We look for talented people who bring the best ideas and experiences to our team so that we can deliver an exceptional experience to our clients and make lives better. We don't just recognize the importance of diversity, we celebrate it. We have employees who come from nearly 40 countries who make up our organizational culture.
Our workspace even reflects the diversity of our employees. Each conference room in our office is named for a region around the world. During our annual Diversity Appreciation Day celebration, those rooms transform into cultural enrichment centers. Our employees share their native culture through native clothing, foods, and experiences from their regions. Our employees appreciate the opportunity to visit each of these cultural centers. Some people at other companies might see it as loss of productivity for an afternoon, but at Axxess, we know it increases understanding of our colleagues' worldviews. All of our employees will tell you it is one of the most rewarding days of the year at Axxess.
The technology solutions we build are designed by incorporating diversity of thought. Our solutions are used by people with clinical, financial, and operational backgrounds in healthcare at home organizations. We don't just look for engineers to create code. Axxess has a large team of clinicians and financial leaders on staff who use their expertise to help our engineers create intuitive software. This type of design thinking is why we frequently rank at the top of customer reviews.
There is a business case to be made for diversity of thought. A 2013 Deloitte University study called this a "more nuanced approach to diversity." Deloitte found that this new approach can guard against groupthink to create more creative information processing. Researchers also found that diverse thinkers helped increase the scale of new insights for organizations. That's what diversity of thought really is: an acknowledgement that incorporating different perspectives produces better ideas. By 2025, millennials will make up 75 percent of the workforce, and one survey found that 74 percent of them believe their company is more innovative when it has a culture of inclusion. Companies that want to recruit and retain millennials need to create diverse environments.
Rethinking what diversity means in the workplace can positively influence the foundation of a culture. Our founder and CEO, John Olajide, has made it clear that our culture is the most important thing we have, and it must be cherished. He has instilled in all of us that we must embrace the new ideas and creative energy that comes from all types of diversity. The next great idea may come from someone not particularly seen as creative, or as a result of several points of view blending together to produce something extraordinary. The possibilities are unlimited.

Get on the list.
Dallas Innovates, every day. 
Sign up to keep your eye on what's new and next in Dallas-Fort Worth, every day.