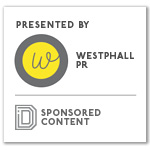 Living in Dallas, there are plenty of events that give you an excuse to break out your nicest gems, and there is a plethora of places to buy them. How do you choose the best jeweler for you? Diamonds Direct makes it easy. From the initial diamond selection to the end result, Diamonds Direct is a positive disrupter in the jewelry industry.
IT'S ALL IN THE NAME
Diamonds Direct is just that: They go direct to the source of the diamond. While traditional jewelers buy diamonds through wholesalers and brokers, Diamonds Direct operates from inside the world's diamond exchange in Tel Aviv, Israel. They are able to hand pick the best stones of all shapes, colors, and sizes. By cutting out middlemen and maintaining involvement in the entire diamond process, Diamonds Direct provides tremendous value to the customer.
IT'S THE JOURNEY AND THE DESTINATION 
Buying a diamond is no little thing, and to many, the process can be quite overwhelming. Diamonds Direct turns the notion that diamond shopping can be intimidating and exclusive on its head, embracing a culture of transparency and openness. The company's focus is entirely on customer empowerment and education rather than making a sale. Diamonds Direct explains their guarantees and the characteristics of their diamonds to consumers, ensuring they leave the showroom informed. As an informed consumer, you'll be able to make a knowledgeable decision within your planned budget.
Diamonds Direct is a powerhouse in the wholesale diamond industry. As an international company with strong relationships in the industry, Diamonds Direct has access to the best mines, diamonds, and designers in the world. As a result, their vast in-store selection is unparalleled, and you're sure to find your perfect stone. Through an expansive inventory, Diamonds Direct has the resources for you to touch and feel each diamond, comparing it to others for quality, color, and cut. Across their 14 locations, they'll have the exact stone to compliment your unique, personal taste. You'll never wonder what else was out there, or "what could have been."
By partnering with organizations such as The Crystal Charity Ball, they give back to the community that supports them.
Finally, if you don't find "the perfect one," Diamonds Direct will work with you to create your own special piece. The company works hand-in-hand with their own jewelers and world-renowned designers who are eager to help create something beautiful and unique. Diamonds Direct can walk you through the design process with sketches, CAD renderings, and wax samples.
THINK GLOBAL, ACT LOCAL — DIAMONDS DIRECT GIVES BACK
Diamonds Direct leverages its powerful resources to be a key community partner. Diamonds Direct partners with Dallas' beloved Dallas Cowboys and the Dallas Cowboy Cheerleaders. This past year, they created pinky rings for the Dallas Cowboy Cheerleader rookies. By partnering with organizations such as The Crystal Charity Ball, they give back to the community that supports them. The company is also always looking to create new community partnerships and support other philanthropic endeavors, so don't hesitate to reach out to them if you have an interest in partnering. 
With so many players in the Dallas jewelry scene, Diamonds Direct stands out as an innovator in the industry. From sourcing the diamonds directly from Tel Aviv to ensuring each customer's satisfaction and lifetime loyalty, Diamonds Direct continues to be a girl's (and guy's!) best friend.
---
Dallas Innovates, every day