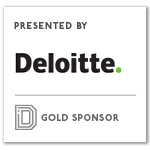 Deloitte's digital media trends survey provides insights into how five generations of U.S. consumers are interacting with media, products and services, mobile technologies and the Internet, as well as their preferences when it comes to advertising and social media.
Deloitte's national Telecom, Media and Entertainment Leader Kevin Westcott and Dallas-based Technology, Media and Telecommunications Lead Rob FitzGerald explore how consumers are piecing together their own media and entertainment experience from a growing variety of options. From pay TV and streaming video to music and gaming, U.S. consumers are subscribing to multiple services to access the content they want—but it's not without frustrations. To read the executive summary of Deloitte's digital media trends survey, click here.
Rob FitzGerald, North Texas Technology, Media and Telecommunications Lead and Partner, Deloitte & Touche LLP: Kevin, what are the most significant shifts in the way Americans are locating and consuming content?
Kevin Westcott, Vice Chairman, U.S. Telecom, Media & Entertainment Leader, Deloitte LLP: The survey data showed that streaming services have quickly become a preferred platform for consuming video, as more respondents said they have at least one streaming video subscription (69 percent) than a traditional pay TV subscription (65 percent). It also showed that they're increasingly piecing their media experience together, as consumers pay for an average of three streaming services. But many Americans said they still want live TV to watch news, sports and shows. In fact, 43 percent of respondents pay for both streaming services and live TV.
FitzGerald: What issues do consumers face when piecing together their media experience?
Westcott: 47 percent of consumers are frustrated by the growing number of subscriptions and services they need to watch what they want. Many desire à la carte options, while reducing the friction of too many subscriptions. In this puzzle of a marketplace, companies that make it easiest for consumers could be rewarded.
FitzGerald: Are there liabilities or drawbacks associated with piecing together your media experience?
Westcott: As consumers subscribe to more services, they inevitably share their financial and personal information in more places. The more "pieces" they use to customize their experience, the more vulnerable they may become to security breaches and loss of privacy. Surveyed consumers said they fear identity theft, financial loss and the use of sensitive data without their authorization.
FitzGerald: What's driving the popularity of streaming services?
Westcott: Streaming services are spending billions to produce unique, high-quality content, and it seems to be paying off. In 2018, Netflix tied HBO for the most Emmy Awards, with 23. There's considerable demand for this original content, as 57 percent of respondents said they're seeking access to content they can't get anywhere else.
Live TV, especially for those without a pay TV subscription, is also a major draw. Some pay TV subscribers even add live streaming to access programming that's not available through their service. Our survey found that 29 percent of consumers pay for a live TV streaming service, and up to 41 percent have access to one.
FitzGerald: Do media consumption habits vary across age demographics?
Westcott: We see consumers across generations exhibiting similar trends in behavior when it comes to the freedom and frustration of piecing together their entertainment experience.  Gen Z and Millennials tend to be earlier adopters and do show higher penetration of many services.
In 2018, 57 percent of paid streaming video users said they subscribed to access original content. This number is even higher among millennials, at 71 percent.
As games become more immersive and portable, many consumers across generations are adding gaming to the mix. Adoption rates are even higher for Gen Z and Millennial respondents, with more than 50 percent playing daily or weekly.
Rob Fitzgerald is the North Texas Technology, Media and Telecommunications Lead and Partner of Deloitte & Touche LLP. Kevin Westcott is the Vice Chairman, U.S. Telecom, Media & Entertainment Leader, Deloitte LLP.
---
This publication contains general information only and Deloitte is not, by means of this publication, rendering accounting, business, financial, investment, legal, tax, or other professional advice or services. This publication is not a substitute for such professional advice or services, nor should it be used as a basis for any decision or action that may affect your business. Before making any decision or taking any action that may affect your business, you should consult a qualified professional advisor. Deloitte shall not be responsible for any loss sustained by any person who relies on this publication.
About Deloitte
Deloitte refers to one or more of Deloitte Touche Tohmatsu Limited, a UK private company limited by guarantee ("DTTL"), its network of member firms, and their related entities. DTTL and each of its member firms are legally separate and independent entities. DTTL (also referred to as "Deloitte Global") does not provide services to clients. In the United States, Deloitte refers to one or more of the US member firms of DTTL, their related entities that operate using the "Deloitte" name in the United States and their respective affiliates. Certain services may not be available to attest clients under the rules and regulations of public accounting. Please see www.deloitte.com/about to learn more about our global network of member firms.
Copyright © 2019 Deloitte Development LLC. All rights reserved.

Get on the list.
Dallas Innovates, every day. 
Sign up to keep your eye on what's new and next in Dallas-Fort Worth, every day.