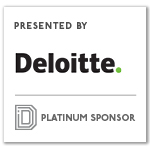 As the holiday season approaches, some pandemic habits have shown up in Deloitte's survey of Dallas-Fort Worth holiday shoppers. Four key insights emerged from the survey. Spending is up year-over-year, buoyed by high-income households. Digital remains strong, and as health- and safety-related anxiety lowers, consumers are returning to experiences. However, supply chain concerns and inflation expectations seem to be casting a shadow on holiday cheer.
In this Q&A, we'll dive into the recent Deloitte holiday retail survey. To read Deloitte's full survey, click here.

Dan Berner, North Texas managing partner, Deloitte LLP (DB):  Deloitte's 2021 holiday retail survey was recently released. Can you tell us what is included in this report?
Sam Loughry, National Audit & Assurance Consumer Industry Leader for Deloitte & Touche LLP (SL): For 36 years, the Deloitte annual holiday survey has helped gauge consumer sentiment heading into retail's crucial months. This year, we wanted to get a more holistic view of the changing landscape and added a new retail executive survey of 30 retail buyers, along with our survey of more than 4,000 consumers.
As we enter the second holiday season during the pandemic, the question on everyone's mind is will the holidays ever return to normal, but it's clear a bounce back to pre-pandemic trends is not likely in the works. Digital platforms that consumers tried during the pandemic for safety reasons have become habits for many because of the conveniences they offer. In addition, most consumers plan to start shopping earlier than in the past two years because of concerns around inflation and supply chain constraints, an opportunity for retailers, as early shoppers tend to spend more.
DB: Can you elaborate on some of the key findings in the Dallas-Fort Worth area specifically?
SL: Sure! The Dallas-Fort Worth respondents are, on average, spending 4% less than 2020, but more than 2019, with a focus on gifts. Consumers are also showing some hesitancy to dash through the stores, and due to some pandemic behaviors, respondents are sticking with 60% online spending, despite waning anxiety on in-store shopping. Given all the talk about supply chain issues, there are concerns with low inventory and shipping delays, which motivates 46% of surveyed shoppers to start their shopping earlier than normal.
DB: How does this compare to national findings?
SL: Actually, holiday spending for DFW is 25% higher than the Southern region and 7% higher than the National average of those surveyed.
DB: With the overall holiday spend down 4%, but a higher focus on gifts, what percentage are we looking at there?
SL: While experience spend is down, gift giving of those surveyed is up 11% year-over-year in the market. On average, in 2019 respondents were spending $470 on gifts, and now in 2021 they are spending $581. A mass merchant executive mentioned that we are seeing an opportunity this holiday season as consumers return to entertaining and in-person gifting.
DB: You mentioned that in-store shopping anxiety is waning in Dallas-Fort Worth. How has this affected in-store shopping since last year?
SL: Though we see in-store shopping anxiety is decreasing, there is still a slight year-over-year decrease in the number of stores visited. We are seeing the lowest average number of physical DFW stores being visited this season compared to the last 2 years. Forty percent of shoppers surveyed are anxious about shopping in-store this season due to COVID-19, which is down 55% from last year's respondents surveyed. Because of the lower average in-store spending, 40% of surveyed retail executives are expecting a double-digit online channel growth.
DB: Since so many shoppers plan to shop online this holiday season, what are expectations with delivery time and inventory?
SL:  Many Dallas-Fort Worth shoppers are concerned about stockouts, especially with electronics, accessories, toys, and clothing. Because of this, nearly five in 10 Fort Worth respondents will likely start their shopping earlier this year, citing potential shipping issues and stockout issues for the shift in timing. The largest reasons cited to shop before Thanksgiving, even earlier than last year, is to ensure timely delivery of the items they ordered. The lowest reason reported was because of how the pandemic will play out.
DB: Anything else that came out of the holiday retail survey that stands out to you or that might have implications for North Texas?
SL: The executives we surveyed were optimistic that consumers were ready to embrace the holidays again and were eager to find opportunities within the evolving pandemic challenges. CEOs of 30 retail companies with annual sales of at least $1 billion said there will be fewer promotions (discounts) and prices will be higher though. With all that said, retailers that welcome the next normal and meet the shifting needs of the consumer may be well-positioned for a strong holiday period and beyond.
 
The full national report has some other insights that might be interesting and you can find them here. In addition, you can find other perspectives on the Consumer and Retail industries here.
 
Dan Berner is Deloitte's North Texas managing partner. Sam Loughry is Deloitte & Touche LLP's National Audit & Assurance Consumer Industry Leader. To learn more about Deloitte's 2021 Holiday Retail Survey, click here.
This publication contains general information only and Deloitte is not, by means of this publication, rendering accounting, business, financial, investment, legal, tax, or other professional advice or services. This publication is not a substitute for such professional advice or services, nor should it be used as a basis for any decision or action that may affect your business. Before making any decision or taking any action that may affect your business, you should consult a qualified professional advisor. Deloitte shall not be responsible for any loss sustained by any person who relies on this publication.
About Deloitte
Deloitte refers to one or more of Deloitte Touche Tohmatsu Limited, a UK private company limited by guarantee ("DTTL"), its network of member firms, and their related entities. DTTL and each of its member firms are legally separate and independent entities. DTTL (also referred to as "Deloitte Global") does not provide services to clients. In the United States, Deloitte refers to one or more of the US member firms of DTTL, their related entities that operate using the "Deloitte" name in the United States and their respective affiliates. Certain services may not be available to attest clients under the rules and regulations of public accounting. Please see www.deloitte.com/about to learn more about our global network of member firms.
Copyright © 2021 Deloitte Development LLC. All rights reserved.

Get on the list.
Dallas Innovates, every day. 
Sign up to keep your eye on what's new and next in Dallas-Fort Worth, every day.