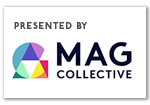 Finding your passion, making a living off it, and helping to improve the world is not easy. I should know because that's been my main focus for the last 15 years.
 
85% of people know that individual action can create systemic and global positive change. But that doesn't mean it's easy to start your own impact journey, nor easy to maintain the current one you're on.   
 
Where to work? What kind of sacrifices to make? When to change careers? How to enter a new industry, one that aligns with your interest and issue areas of deepest concern? How to making a living helping to save the world?
 
Especially in today's climate. These are questions and challenges that everyone navigates despite how "successful" they may seem to be.
 
For 15 years, I've been dedicated to social impact. I worked for a global wildlife nonprofit filming commercials and documentaries with celebrity ambassadors like Leonardo DiCaprio, Richard Branson, Yao Ming, Bo Derek, and Jackie Chan. I worked for one of the world's largest private family Foundations, and have collaborated on global projects with brands such as IKEA, Google, Virgin, and the NBA.
 
In 2017, I gave a TedxPlano talk on what it means to be a Momma's Boy and a true definition of toughness. In 2018, I founded and launched the MAG Impact Collective.
 
I used to think it was only a matter of finding your passion (for me, environmental and social issues) and the rest would be easy.
 
I was wrong.
 
The journey of putting passion into action, aligning work with societal issues and areas of impact you are most passionate about, is not linear. There are always twists and turns, bumps and challenges.
 
In today's social media abound world, it can always feel like someone is doing it better, faster, bigger, and making more money—even if focused on altruistic initiatives. Attempting to keep up with the Jones' whether we are doing it consciously or subconsciously is exhausting. I feel it, too.
 
That's why we've launched Make Dents.
Make Dents is an initiative with a simple premise: help people make more positive dents in the universe.
 
We distill decades of experience and knowledge so that it can be passed on and made accessible for anyone, no matter what stage of your career you are in.
 
We provide a support community to lift each other up, celebrate wins, and collaborate on creating more positive social impact and solving some of our world's most pressing challenges.
 
To begin, we've launched a 4-week email course helping you align passion, work, and social impact. We hope you will join us.
 
For only $15, you get access to the email course and our community.
 
To sign up, visit www.makedents.com.
 
We hope you will join us in our shared pursuit.
 
Zach

Get on the list.
Dallas Innovates, every day. 
Sign up to keep your eye on what's new and next in Dallas-Fort Worth, every day.