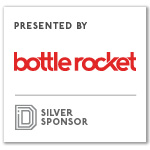 The millennial and the centennial cohorts are digital natives, and they live the Connected Lifestyle. They have clear expectations for what constitutes a superior experience, and in their minds, that equals a good brand. For brands to succeed with this powerful group of consumers, they must understand the Connected Lifestyle and build Preeminent Experiences that support this lifestyle.
Bottle Rocket's Senior Vice President of Strategy and Go-to-Market, Mark McKinney, answers frequently asked questions about the Connected Lifestyle.
Q:

What do you mean by the Connected Lifestyle?
There is a cohort called the Connected Customer that is defined less by their birth date than by their behavior. Sure, this cohort is dominated by millennials and centennials, but there are Gen Xers and Boomers in there, also. The Connected Customer is someone who is connected ubiquitously: to others, to their devices, to their possessions like cars and TVs and thermostats, and even to their own self-image.
That self-image is of a person in great control because they are the masters of technology; they belong in the Connected Lifestyle. They wield technology to improve their own lives, the lives of those they love, and the society around them. This is the Connected Lifestyle, a lifestyle defined by HOW they do things: they live life by applying technology, and better they are at mastering technology, the better they feel.
The Connected Customer is the most discriminating consumer yet imagined, because they have access to so much information for comparison and selection. And they must feel like they are mastering whatever technology you put in front of them. If you make it hard to interact with your technology, they will leave in a second.
Q:

We all have heard about this Connected Customer, this Digital Maven. They've been analyzed thoroughly in the media. What can you tell us about them that we don't already know?
Well, I like the fact that Gen Z is also referred to by some as the Centennial cohort, because one in three will live to be 100 years old. That's a long time as a potential customer. However, much research suggests that millennials will "retire" much earlier than the current workforce, and will then gig to make money.
A corollary strategy for them is to reduce their consumption patterns to save money, starting now. They engage in cost cutting measures like marrying at an older age, having fewer children, and even eschewing the American dream of a house and a car. So while they have a tremendous amount of purchasing power, they may exercise that with much more discretion. Net-net, brands may have to earn their lifetime value of the customer numbers over a much longer period, in smaller increments. That means brands will need to stay connected with these customers continuously and persistently.
Another thing to note: According to a recent study by Salesforce Research, 80% of the connected cohort say that the experience they have with a brand — and for them that means the digital experience — is at least as important as the brand's products and services in determining brand preference. The Connected Customer is more likely to complain about the mobile experience of booking a dinner reservation than the poor service or lukewarm food.
And, 62% of these Connected Customers WILL complain to others when they have a bad experience, all over social media, typically.
Q:

OK, so this is a picky group of consumers. And they are very picky about their digital experiences. Do you all at Bottle Rocket have ways to soothe these savage digital beasts?
Well, I'm glad you asked. When we think about how a Connected Customer wants to interact with your product, for instance, we think about three things:
1) Does the product, say an app, use all the information available to make the interaction personal? Is the interaction tailored to that individual, and what we know about them?
2) Second, is the interaction contextual? Is it presenting an opportunity to engage at that moment, based on where the customer is, or is doing? That's where tools like push notifications can be so helpful, in delivering an opportunity to interact at the moment of need.
3) And finally, is the interaction elegant? I don't mean elegant in the black tie and tails sort of way, I mean it in the scientific sense. An elegant interaction is just enough to get everything done you need to get done, and no more. Nothing to distract you, but a path so simple, so easy, that you feel as if the interaction practically completes itself.
Let me provide an example of how we built a personalized, contextual, and elegant (we sometimes say beautiful) connected experience. It's a story of a little brand you may have heard of that is paramount in the lives of new mothers.
Huggies knew their existing loyalty program could work harder. The solution was clear: a loyalty program with a preeminent connected experience as the centerpiece. No more entering lengthy PIN codes on desktop computers—plus, Huggies would gain direct access to information that would grow their brand from diaper providers to parenting pros, all in a millennial "on the go mom" friendly app. The only missing piece was a frictionless experience.
 Working closely with Huggies, Bottle Rocket began developing a new loyalty-based connected experience that solved PIN code problems and expanded brand and product perception beyond diapers. We developed receipt scanning via phone camera and allowed moms to link a store loyalty card to their account so qualifying purchases earned points automatically. Points could also be earned for reading and viewing content, checking in at retailers, and taking surveys.
 While the client asked for a mobile loyalty app, what they actually received was a reliable ally in parenthood and a new way of gathering highly detailed and valuable information on its customers. And, as an added benefit, by providing this personalized, contextual, and elegant solution, Huggies was able to build not just repurchase loyalty (because Mom got some discounts) but real loyalty, in the form of gratitude and trust.
Q:

It's great to have Moms trust you and to see high user engagement, but these types of products can be expensive to build and maintain. Is it worth it to the business to invest heavily in XD?
Well, at the highest level, we know that 95 percent of Connected Customers say they are more likely to be loyal, and purchase from, companies they trust. But Forrester Research has done some ROI research using their Customer Experience Index, a measure of how engaging a brand's experience is to its customers. A one-point increase in the CX Index, achieved through better XD, yields an annual revenue increase of $332M for upscale hotels, $168M for airlines, and $244M for big box retailers. Across many industries, they have shown millions of dollars increase based on improved XD.
And the Temkin Group took on a similar investigation, and they found a three-year increase in revenue of $814M for hotels, $794M for airlines, and $844M for TV and appliance retailers. So independent groups have come to the same conclusion: investing in XD has a strong ROI.
So next time you are wondering if you can justify investing in a better user experience? Think of hundreds of millions of dollars that could be added to the bottom line. Net-net: Good experiences are good business.

Get on the list.
Dallas Innovates, every day. 
Sign up to keep your eye on what's new and next in Dallas-Fort Worth, every day.