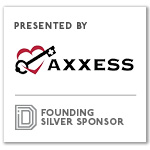 Building high performing teams through collaboration, with others being top of mind, takes a unique approach to bringing on the best and brightest talent. Axxess, the leading technology company for healthcare at home, has been using this focus on engaging with others to create a culture that is viewed nationally as a "Best Place to Work."
The core of Axxess' success lies in its vision to be the most successful global healthcare technology company that is most admired for its people, partnerships and solutions. The first measure to successfully fulfill this vision is attracting people dedicated to embodying the values put forth in the company's vision.
"We've created a recipe for success," Vice President of Talent Acquisition Anita Paxton said. "When we interview candidates, we look for specific characteristics that would help them succeed and contribute to the Axxess culture."
As the talent team works to onboard the best and brightest at Axxess, we look for people who add value and diversity of thought, experience and culture. The leaders at Axxess pride themselves in creating a culture where everyone has fun on purpose. To them, fun is not meant to be a distraction from work, but rather an integral part of the business that feeds the passion for improving lives.
From a traditional hiring perspective, candidates are considered mostly based on experience and success in previous roles. Of course, while functional experience and success are an important consideration, it is paramount that the candidate can thrive in the culture of the organization. Over the last decade, the talent team has developed a unique tool it calls the Culture Axxessment.
Many interviews include the standard behavioral questions, which can be practiced, rehearsed and appear robotic in some instances. This leads to a process that can make it challenging to find people who can think on their own. The team at Axxess developed the Culture Axxessment to uncover a candidate's perspective on unique topics including perseverance, humility, social responsibility and many others. It may appear to be a curious series of topics for an interview. However, these questions lead to insights on a person's ability to adapt to the Axxess culture successfully and rapidly contribute to the company.
Axxess achieves continuous success due to its employees' (known internally as "Axxessians") ability to make an impact, give back to the community and make lives better in a fun, dynamic work environment. There is an entire team dedicated to corporate citizenship, demonstrating the commitment the company has in giving back to its community.
"What do you do to give back to your community and others? What is your proudest accomplishment? Tell us something interesting and awesome about you. These are all things we look for," said Paxton. "We work hard, but we wouldn't see our level of success without having a great team of people who have a passion for servant leadership."
Keeping the company's core values at the center of the recruitment process allows Axxess to identify people who will thrive in the company culture. Additionally, this process creates an environment for long-term employee engagement that ensures consistent growth for the organization.
As the job market shifts—with technology companies growing faster than any other industry—it is essential to consider how your personal values compare to those of the organization you wish to join. The idea that your environment is the key to success is innovative thinking that should continue to yield positive results for Axxess.
"It's an extraordinary environment we have created here," Paxton said. "We don't want to be a company with just great benefits. We want to be a place where every Axxessian looks forward to working together, sharing their ideas, and doing great things."

Get on the list.
Dallas Innovates, every day. 
Sign up to keep your eye on what's new and next in Dallas-Fort Worth, every day.