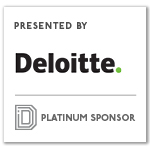 The 2020 holiday season is now upon us.
Along with the holiday festivities, I also look forward to the publication of Deloitte's holiday retail survey every year. Now commemorating its 35th edition, Deloitte's annual holiday survey* captures an in-depth snapshot of consumer sentiments and outlines expected shopping behavior nationwide.
To better understand the implications of this year's holiday retail survey on Dallas-Fort Worth (DFW) shoppers and retailers, I sat down with Audit & Assurance Consumer Industry Leader Sam Loughry, who's a partner with Deloitte & Touche LLP. He is also based in DFW and specializes in the retail sector; I always enjoy his perspective on how shoppers are approaching the holiday season, and I hope you do, as well.
Berner: Thanks for taking the time to review this year's holiday retail survey findings with me, Sam. What are the top findings in this year's holiday study?
Loughry: Of course, Dan. I think you'll find this year's findings to be of particular interest. Despite some anxiety about the safety of in-store shopping this year, we have a good news spending story here in North Texas. Surveyed DFW consumers are slated to spend $1,655 per household, which is an impressive 16% more than the national average and 10% higher than last year's projected spending.
We also found that surveyed DFW shoppers continue their annual preference for early shopping and bigger buying. Early DFW shoppers plan to spend the most this year, with an average spend of $1,912. Those who planned to begin shopping before Thanksgiving Day—61% of DFW consumers—were expected to spend $656 more than those who start later.
Lastly, on a hopeful note, 71% of DFW shoppers plan to donate during the holiday season—a sign that the holiday spirit is still alive in these unprecedented times.
Berner: That's wonderful to hear, Sam. How is COVID-19 affecting the holiday shopping season?
Loughry: COVID-19 is affecting holiday shopping across the country, and DFW is no exception. Shoppers in DFW are anxious about in-store shopping during the pandemic, with 51% of respondents noting their anxiety. Many are waiting for a vaccine—44% of surveyed shoppers indicated they will return to pre-COVID shopping behaviors based on the implementation of safety precautions and the availability of vaccines/proven medicines for COVID-19.
Furthermore, spending on experiences is projected to outpace spending on gifts. DFW shoppers are expected to spend $581 this year on experiences, which includes entertaining at home and socializing away from home. Total gift spending is projected to be less at $525.
Berner: What are the top gifts on consumers' lists this year? I always enjoy hearing about what types of gifts DFW shoppers plan to purchase during the holidays.
Loughry: This is one of my favorite questions, as well! Over three-quarters of DFW consumers (76%) plan to buy clothing & accessories and toys & hobbies as gifts this holiday season. Other top gift categories include food & beverage (66%), electronics & accessories (65%), and health & wellness (59%). I found this data point particularly interesting—half of surveyed DFW consumers are likely to purchase gifts for themselves this holiday season, with most purchasing food & beverages as gifts for themselves.
Berner: Wow—it seems that DFW shoppers are feeling generous for both their loved ones and themselves this year. Thanks so much for your time, Sam. I hope you and your family have a wonderful, safe holiday season.
*The Dallas-Fort Worth study was conducted online—polling a sample of 413 consumers—between Sept. 9-15, with a margin of error of plus or minus 5 percentage points.
Dan Berner is Deloitte's North Texas managing partner. Sam Loughry is the Audit & Assurance Consumer Industry Leader and partner for Deloitte & Touche LLP. Click here to learn more about the 2020 Deloitte holiday retail survey and explore this year's findings.
This publication contains general information only, and Deloitte is not, by means of this publication, rendering accounting, business, financial, investment, legal, tax, or other professional advice or services. This publication is not a substitute for such professional advice or services, nor should it be used as a basis for any decision or action that may affect your business. Before making any decision or taking any action that may affect your business, you should consult a qualified professional advisor. Deloitte shall not be responsible for any loss sustained by any person who relies on this publication.
About Deloitte
Deloitte refers to one or more of Deloitte Touche Tohmatsu Limited, a UK private company limited by guarantee ("DTTL"), its network of member firms, and their related entities. DTTL and each of its member firms are legally separate and independent entities. DTTL (also referred to as "Deloitte Global") does not provide services to clients. In the United States, Deloitte refers to one or more of the US member firms of DTTL, their related entities that operate using the "Deloitte" name in the United States and their respective affiliates. Certain services may not be available to attest clients under the rules and regulations of public accounting. Please see www.deloitte.com/about to learn more about our global network of member firms. Copyright © 2020 Deloitte Development LLC. All rights reserved.

Get on the list.
Dallas Innovates, every day. 
Sign up to keep your eye on what's new and next in Dallas-Fort Worth, every day.