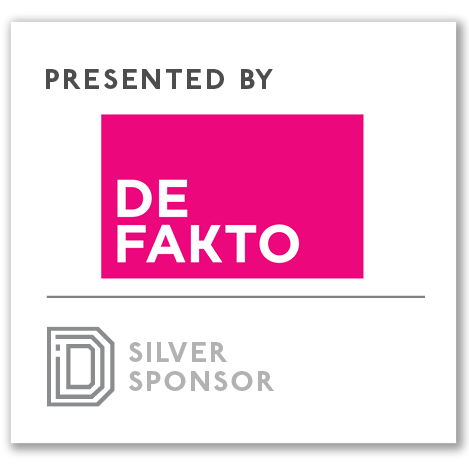 User Experience encompasses all aspects of the end-user's interaction with the company, its services, and its products. As User Experience (UX) expands beyond software navigation and app interaction, the effects of UX on a variety of industries are increasingly apparent. Understanding user experience and the use of methodologies like Design Thinking have resulted in innovative approaches to the most basic and significant of human activities.  Many argue that the right UX can improve our quality of life, but can it actually save lives?
Recently, Defakto was approached by a medical device client to help them reevaluate how physicians and patients interact and engage with their medical devices, as well as their digital portals. The device allows physicians to proactively monitor possible heart arrhythmias to help properly diagnose and treat patients. During the initial UX workshop with our clients, it became apparent that what we were tasked with was optimizing a device that could directly impact the longevity of patients' lives. 
We spoke with Jessica Burnham, the program director and clinical assistant professor of the Master of Arts in Design and Innovation Program at SMU, on the matter and she responded, "the whole world of user experience and Human-Centered Design can absolutely save lives. The efforts that happen when the user is highly considered and worked with directly can affect change. It becomes possible for the thing you're designing to actually benefit them the way they need to be benefited, not just the way we think they need to be benefited."
Innovation Within Restriction
That may seem like a huge hurdle to overcome, but the realization is that UX has already begun to transform every aspect of healthcare as we know it.  Think wearables that track your steps, sleep, and blood pressure, or applied virtual reality platforms that allow patients to relax and find escape during daunting medical treatment.  The benefits of UX in healthcare range from reduced medical costs and enhanced efficiencies to what matters most — the comfort, care, and lives of the people we hold dear.
The fact that UX is having such an important role in healthcare shouldn't be a surprise. UX, when approached properly, revolves around a deep understanding and empathy for end users, and finding the best way to deliver something they want or need — even if limitations exist.
Unique Circumstances to Consider
Imagine the anxiety and stress a person 65 years old or older has, going to the doctor for possible heart issues and being prescribed a wearable device to monitor their heartbeat.
Now imagine this same patient having to use a medical app where they have to document activities, like exercising, that might impact their heart rate fluctuation. Since the majority of patients being prescribed this device are 65 years and older, there are some standard UX considerations. A larger font is one obvious starting place, but what else might we consider? 
There are usability studies which directly examine the performance and differences between older and younger participants. For instance, an excerpt from "Designing User Interfaces for an Aging Population: Towards Universal Design," by Jeff Johnson and Kate Finn, compared the two age groups and found that older individuals tend to:  
Take longer to learn new applications or devices 
Take longer to complete tasks
Use different search strategies 
Perform worse on tasks relying on memory
Easily distracted 
Have a harder time dealing with errors 
Make more erratic or accidental movements with the pointer 
Make more input errors
Have more trouble hitting on-screen targets
This goes back to making it easier for an audience that may have vision, hearing, or mobility issues to browse, purchase, and share. It is essential for the enhancement of basic user experience.
Building for a Different Kind of Intent
In addition to those considerations, the difference with the UX strategy for the heart monitoring platform is the intent. It's all about maximizing results for the doctor, while also making the patient feel comfortable with the technology they're using. 
From a traditional standpoint, UX is about guiding people through platforms.
In this case, it's about how we get patients to journal what they're doing and how they're they are feeling to give the physician a more accurate context to the heart data. At the same time, we needed to consider providing some level of bedside manner through the app without diagnosing or causing more stress.
In the book mentioned above, Johnson and Finn discuss people who are currently 65 and older who tend to view any notification within a device as an error.  If they see an indicator on their app with the number four on it, they assume they did four things wrong.
People well-versed in modern social media and mobile devices know four notifications is an indication that they have four messages or four completed goals. It doesn't necessarily mean something is wrong or not working.
The book uses characteristics of aging via realistic personas which demonstrate the impact of design decision on actual users over age 55.
For example, people who were 45 and younger when the iPhone released tended to have a better understanding and comfort using modern technology than people who were 55 and older when the iPhone came out. 
Our target audience was not only different because of the average age and tech savviness of the user, but also because of the context of the situation.
Letting Empathy Guide the UX Roadmap
In this heart monitoring scenario, it's very possible an alert does mean something is wrong.
Imagine you've just been prescribed to wear this device because there might be something wrong with your heart. You stick the patch on your chest so it can send heart data to the physician. Now the device's corresponding app is beeping, vibrating, and showing alerts in bold, red type. You question: "Am I having a heart attack?" "Am I dying?"
If the patient receives an alert while walking or performing moderate activity, it may cause stress. It may make them question if something bad is happening. We discussed including a feature that allows patients to control when they receive reminders.
"Remind me every night at 7 p.m. to log my symptoms and activity." But how do we make that simple and intuitive to an audience that may have cognitive or mobility issues? Do we include a transcription feature that allows patients to dictate and review app settings and entries? We would hope this patient has a caregiver to help them. But, what if they don't? 
We have to consider the context of our words. If every day around noon the app sends a notification stating things look good, that consistency provides peace of mind, but what happens when the patient doesn't receive their regular alert that things look good? Does that mean that something bad is happening? 
We suggested notifications read: "Are you feeling okay?" "Does your heart rate feel a little high?"
Jessica reiterated, "This work is so vital. The kind of work that groups like Defakto and the MADI program at SMU are trying to accomplish using the human-centered approach lets you actually get to know your customer and work alongside them. It allows empathy to guide the decision-making process." 
These are challenges we overcame by asking ourselves a few crucial questions that any healthcare industry should take into consideration when building their UX roadmap: 
How do we include bedside manner through a digital device? How do we introduce empathy when a physician isn't present? How do we add a certain level of peace of mind? How do we get as much feedback as possible to physicians so they can give accurate diagnoses all while being FDA compliant?
If you're someone with an illness — young or not — you probably don't take your health and independence for granted. An experience that makes your users feel safe, secure, and capable that also keeps them healthy is one that is empowering and often life-saving.
Updated Mon. July 30, 2018 at 1 p.m.

Get on the list.
Dallas Innovates, every day. 
Sign up to keep your eye on what's new and next in Dallas-Fort Worth, every day.