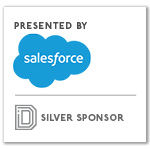 Tech company Salesforce recently conducted a survey among small business owners to determine their feelings toward technology. It's probably not surprising that 58% of consumers and 77% of business buyers say technology has significantly changed their expectations of how companies should interact with them. After all, technology has reshaped our world over the past decade.
But can small businesses using this technology to up their games and compete with their larger counterparts?
Recent results show that the Big D's acceptance of new technology is mixed: lower than the national average in some areas, but growing. Of the Dallas small businesses surveyed, most still use antiquated methods like email (52%) or spreadsheets (59%) to track and store their valuable customer data—while 21% still use a written ledger. Similar numbers for sales: 50% use email to track leads, opportunities, and pipeline, while 23% use spreadsheets and 16% use a written ledger. Only 6% of these Dallas small businesses use a cloud-based CRM tool.
When it comes to marketing, though, Dallas has the fever. A huge 61% of these small businesses use social marketing channels like Facebook and YouTube ads, while 42% rely on email marketing to drive leads. 34% prefer print advertising, and 26% use direct mail.
Yet small businesses in Dallas prefer to do things old-school when it comes to customer service, relying on that old fashioned, always-in-style Texas charm. A whopping 67% say they choose to handle customer issues via direct emails with the customer, while 59% use direct phone calls. Again just 6% use a cloud-based CRM tool to help their customers.
Interestingly, 65% of these owners say they do have trust in cloud technologies, and 42% are using technology to automate business processes. But only 26% are using an analytics or business intelligence tool to measure results. 62% of businesses are mobile-enabled, but only 39% of owners feel they could run their companies via a mobile device.
Data like this shows there's a major opportunity for small businesses in Dallas to leapfrog their competition by adopting the new technologies made possible by cloud technology. These tools—like Salesforce's own offering for small businesses—help you save time and money, while boosting positive results in sales, marketing, and customer service.
Salesforce helps you find more customers, win their business, and keep them happy so you can grow faster than ever. Learn more about our small business CRM solutions by following us on Twitter, Instagram, or LinkedIn.

Get on the list.
Dallas Innovates, every day. 
Sign up to keep your eye on what's new and next in Dallas-Fort Worth, every day.