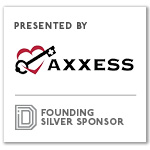 In recent months, Axxess has been testing an innovative new home health staffing solution called AxxessCARE that 'Uberizes' the process of connecting home health agencies with qualified clinicians to provide care to patients anywhere and at any time. Currently in pilot in the DFW region and Houston, AxxessCARE will revolutionize the delivery of healthcare in the home while addressing critical nursing shortages expected to grow in the coming years.
Tackling Agencies' Staffing Difficulties
Agencies consistently identify staffing among their major challenges. AxxessCARE provides visibility, convenience and control so agencies are able to extend their staffing capabilities with access to qualified clinicians to meet patient needs. At the same time, clinicians enjoy a more convenient way to work.
AxxessCARE is seamlessly integrated with AgencyCore, Axxess' secure, HIPAA-compliant software platform, allowing agencies to conveniently post visits for qualified professionals. After downloading the AxxessCARE mobile app through the Apple App Store or Google Play, clinicians can apply to take visits after background checks and license verifications have been completed. Agencies have the flexibility to review and select the most appropriate clinician for each posted visit.
Through the sophisticated AxxessCARE program, clinician profiles, competencies, expertise, availability and ratings can be viewed by agencies at any time and agencies are able to communicate with interested clinicians, post visits and coordinate care in real-time. AxxessCARE's state-of-the-art electronic visit verification feature helps agencies know when visits are complete so they can review documentation, easily process payments and rate performance.
Clinicians Choose Patients
Clinicians, after downloading and logging in to the secure AxxessCARE app and entering information that is verified, can apply for posted visits that match their skills, desired compensation and other selection criteria, and communicate directly with those agencies.
The AxxessCARE app enables clinicians to complete all visit documentation at the point of care –  right in the patients' homes – allowing them to complete work faster. They can also easily track past, current and projected earnings.
Axxess has designed AxxessCARE to be intuitive and easy to use, and a logical next step in its commitment to meet the needs of agencies and clinicians to modernize the delivery of healthcare in the home.
AxxessCARE is intuitive and easy to use, and a logical next step in Axxess' commitment to meet the needs of agencies and clinicians to modernize the delivery of healthcare in the home.
With AxxessCARE, agencies can grow their business by accepting more referrals, testing new markets and, most importantly, matching qualified clinicians with patient needs. Agencies love the convenience of knowing they can access additional qualified staff at their fingertips.
Clinicians who are part of the AxxessCARE network can earn extra money with more visits that are convenient to their location and schedule, at rates that work for them.
As the leading innovator in home health software and solutions, Axxess is excited to rapidly validate the benefits of AxxessCARE and help take the delivery of healthcare in the home to a whole new level. Any agencies or clinicians interested in participating in the current pilot test for AxxessCARE should contact [email protected]

Get on the list.
Sign up to keep your eye on what's new and next in Dallas-Fort Worth, every day. 
And, you'll be the first to get the digital edition of our new Dallas Innovates magazine: 
The annual edition publishes in January.