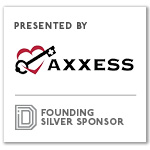 Immigration, healthcare, and civil rights used to be issues handled exclusively by politicians. In that process, changes would come from the top down and businesses would adapt. However, in the 21st century this traditional model has been flipped upside down. Consumers have come to expect companies to declare their views about the topic of the moment and urge lawmakers to act. Laurence Fink, CEO of multinational investment management company BlackRock, said in a 2018 letter to investors that people are "turning to the private sector and asking that companies respond to broader social challenges."
Axxess is a company that is leading the way with its corporate citizenship efforts because its activities in the community reflect the company's mission to make lives better. The company is the fastest-growing technology company with software solutions for organizations providing healthcare in the home. The passion fueling this growth is reflected in Axxess' corporate citizenship campaigns across the Dallas-Fort Worth region.
There is data to support the value that corporate citizenship gives companies seeking to affect social change while also meeting their own strategic objectives. Deloitte University, the international consulting firm's leadership development center, released a survey of more than 11,000 global business leaders in late 2018 that found 77 percent of respondents cited involvement in corporate citizenship as important; more than a third (36 percent) said that it was very important. Research from Boston College also labeled corporate citizenship as a business component that is necessary for success.
Corporate citizenship has evolved from what has traditionally been known in business circles as corporate social responsibility. "Citizenship" refers to everything that an organization does that impacts society; it is a way for a company to do good while also accounting for its actions. The concept is more than a single program, a marketing initiative, or a project led by the human resources department; it is really a C-suite-level business strategy that is closely associated with a business identity. Forming a corporate citizenship identity is a way for companies to ensure their legacies as businesses while also meeting a consumer demand for action.
Giving strategies will vary based on the path each company takes; it is best to focus on an issue or topic that aligns with your business strategy. Axxess is a company with the mission to make lives better through our innovative software solutions. The Corporate Citizenship department uses this as its own mission: "Make Lives Better." This is a philosophy that is woven into everything Axxess does for its employees, clients, partners, and the Dallas-Fort Worth community. Incorporating this throughout the company has led to higher employee retention rates, a better company culture, and a greater affinity for the Axxess brand in the community.
The corporate citizenship efforts at Axxess reflect the company; a celebration of diversity and embracing innovation in both technology and healthcare. Studies show that most people want to receive healthcare in their home. Axxess launched a national consumer education program to help people and other healthcare systems understand the cost-effectiveness of receiving care in the home, rather than at a hospital or nursing facility.
The company is also invested in the future of the community with a commitment to STEM education programs in schools through a close partnership with the Dallas Independent School District's Kennedy-Curry Middle School. The company hosts an annual career day, during which students travel to Axxess' offices and learn about career options that use science, technology, engineering and mathematics, including healthcare and other related occupations. Axxess' community corporate citizenship efforts include relationships with the Salesmanship Club of Dallas to benefit the Momentous Institute, and the Pat and Emmitt Smith Charities Foundation, both of which impact young students in need.
Establishing a corporate identity has become an essential component of the business strategy for leaders of organizations of every size. Corporate citizenship is a way for businesses to affect change in the world that aligns with their goals while also making a positive impact. This effort can meet the growing consumer demand for social change, as well as create a legacy for organizations that reinforces their brand identity.

Get on the list.
Dallas Innovates, every day. 
Sign up to keep your eye on what's new and next in Dallas-Fort Worth, every day.