STRONG BORDER SECURITY, TRADE TAKES 'DELICATE BALANCE'
---
While the 2016 U.S. presidential election has at times turned to border security fiction, the fact is that companies truly depend on sound rules and regulations regarding the country's borders for trade to work as designed.
"While strong security is always the top priority, prohibitively onerous security can slow down processes and impede trade."
Taneli Ruda
It is therefore important to remember the delicate balance between keeping border security strong and promoting trade. While strong security is always the top priority, prohibitively onerous security can slow down processes and impede trade.
Since 9/11, the number of border control agents has more than doubled. The U.S. has built almost 700 miles of fencing along the U.S.-Mexico border, and drones watch over the rest. Border security is already strong, and policies designed to liberalize trade should first and foremost keep it that way.
NAFTA sought to liberalize U.S. trade with its southern neighbor, and it has done just that.
Between 1993 and 2012, U.S. trade with Mexico grew twice as fast as its trade with non-NAFTA countries. While this explosive growth has slowed in recent years, and although the cross-border maquila environment was already quite strong before NAFTA was ratified, the bottom line is that NAFTA is doing what it was intended to do.
The questions are: What processes and procedures would allow U.S.-Mexico trade to continue to grow? What can companies do to run it as efficiently as possible?
It is worth first examining what has recently been done.
IMPROVING TRADE SECURITY
The Customs-Trade Partnership Against Terrorism (C-TPAT), an opt-in certification program that focuses on improving the security of maritime trade, has accumulated nearly 11,000 members since being instituted in 2001, according to the U.S. Customs and Border Protection. Joining C-TPAT is a two-step process: first, companies must submit a security profile and second, they must allow CBP to conduct an on-site assessment. The CBP also reviews the company's compliance history and takes into account any previous violations.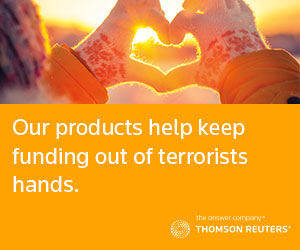 Nine countries and the European Union have Mutual Recognition Agreements with C-TPAT, which are information-sharing agreements that have the practical purpose of expanding the C-TPAT procedures internationally. Mexico signed its C-TPAT MRA in 2014.
Mexico has also done its share to accommodate trade at an operational level at the borders. The new U.S.-Mexico Cargo Pre-Inspection Pilot Program streamlines cargo trade at the border. The practical benefit for shippers is having to unload and reload cargo once instead of twice. The inauguration, marked with an event in Tijuana this January, "represents the shared commitment between the United States and Mexico to promote economic growth and prosperity between the two countries connected by more than just a shared border," a press release stated.
The single-point inspection objective is accommodating Mexico's evolving manufacturing capabilities. As demand for complex assembly in Mexico's maquiladoras continues to grow, Mexican inspectors are partnering with U.S. agents at Laredo International Airport in Texas to conduct preclearance of auto and aerospace parts going to Mexico.
"Time will tell whether this kind of cooperation streamlines trade and keeps border security strong."
Taneli Ruda
Time will tell whether this kind of cooperation streamlines trade and keeps border security strong. One thing is for certain: it has been sorely needed.
Mexico has lagged behind its NAFTA counterparties in the Logistics Performance Index, a survey that ranks the efficiency of each country's customs clearance process on a five-point scale related to speed, simplicity, and predictability of formalities. Wait times to cross the U.S.-Mexico border with goods are still generally too long because the infrastructure is old and the process still focuses too much on manual operations. There are diminishing returns associated with adding border security agents, but not upgrading the technology they use. These are a few of the pain points that remain.
The C-TPAT and the U.S.-Mexico Cargo Pre-Inspection Pilot Program are examples of policies that improve operational procedures in order to reduce wait time. The next step that governments can take is to adopt automation technologies similar to those that companies use to streamline trade.
For example, C-TPAT checks a member's compliance history, but does not seem to monitor it moving forward. This is a problem that better data and smarter analysis could solve, particularly since CBP has said it wants to increase the program's membership significantly. Allowing a company to share data with systems used by inspectors could speed up inspections. Simply enhancing the way agents communicate can have positive returns.
That said, the best thing for everyone involved boils down to a collective need for greater automation. Automation platforms and processes are in the mutual best interest of both governments charged with keeping the people safe, maintaining strong border security while promoting trade and corporations responsible for finding new and profitable ways to leverage the global nature of modern business and generally being aware of the benefits that come from automating manual processes: It reduces risk and lowers costs.
This article was originally published on May 26, 2016. Updated on Oct. 19, 2016.
---
Careers at Thomson Reuters: 

Discover opportunity on a global scale
Bring your passion: Build a career without boundaries. Do work that matters, with the flexibility to pursue your passion wherever it leads. Bring your ambition to make a difference. Thomson Reuters bring a world of opportunities.
Start your

job search

here.