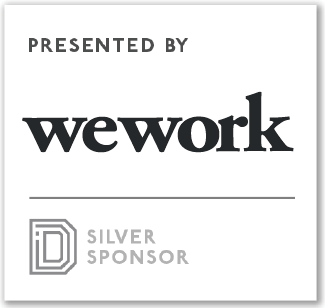 What if every detail of your workplace catered to your comfort and productivity? What if you regularly bumped into entrepreneurs and thought leaders while filling your glass of passion fruit-infused water?
More DFW businesses are experiencing office utopia thanks to WeWork. Currently operating with four locations across DFW (WeWork Thanksgiving Tower, WeWork Uptown, WeWork Legacy West, and WeWork Clearfork), the shared office space provider is slated for two more locations (WeWork Legacy North and WeWork Victory Plaza West) in the Dallas area by spring of 2019.
If you're wondering whether there could possibly be enough startups and freelancers to fill those desks, you're only grasping one part of WeWork's mission. Companies of all sizes, including Silicon Valley giants, utilize WeWork spaces, which range from single desks to private office suites to custom build-outs of entire buildings.
Here's why so many businesses are choosing WeWork.

1. You don't have to be a tech startup to enjoy the comforts of a tech startup. Ping-pong table? Check. Beer on tap? Check. Stylish furnishings and an atmosphere buzzing with entrepreneurial energy? Absolutely. The vibe varies by location, but count on top-notch design that inspires.

2. The world is your office. No matter what membership tier you choose, be it a communal "hot desk" or a private office, you have access to any WeWork location in the world. That's 287 locations around the globe and counting.

3. You will get stuff done. With all due respect to coffee shops, WeWork isn't one. At the core of every location is a network of private offices, which vary in size. Glass walls let in natural light and create a sense of openness. Even members who work in communal spaces have access to private phone booths and quiet seating nooks.
4. Networking is natural. Even if you never attended the frequent WeWork-staged gatherings (your loss), you'd rub shoulders with fellow members at the coffee bar or printer. Need legal advice? Ask the lawyer across the hall. Looking for a graphic designer? Introduce yourself to the independent contractor whose work you've been admiring. WeWork also provides an app for its members to connect electronically.
5. Grow (or shrink) with ease. WeWork's month-to-month plans allow you to be flexible with your footprint. WeWork is also a no-brainer solution for companies in need of a satellite location.

6. No more dealing with WiFi contracts, ink cartridges, and other pesky office necessities. At WeWork, printing stations and office supplies are available on each floor, and an enthusiastic "community team" handles everything from guest check-in to mailings to technical (and moral) support. They might even babysit your dog while you run out to lunch. Because, of course, WeWork is dog-friendly.*

7. Two words: community bar. That's WeWork–speak for the staffed stations on each floor that are stocked with complimentary micro-roasted coffee, tea, cold-brew, local beer on tap, and their signature fruit-infused water. Packaged snacks and drinks are available for purchase in the "Honesty Market," and you can stow home-brought meals in communal fridges (standard etiquette applies).
8. The conference rooms are next-level. Members reserve the rooms using monthly credits. Some are furnished for presentations, others for brainstorming, others like a boardroom. The stylish decor (think patterned wallpaper and mod furniture) will score you cool points with clients.
9. Did we mention the perks? For all the focus on productivity, WeWork's community teams spend a lot of time trying to lure members out of their offices. Free yoga and massages, frequent catered food, lunch-and-learns with successful people, wellness rooms for breastfeeding or meditation, and regular happy hours are just some of the benefits members enjoy. 
Visit wework.com to learn more about the company, and check out the new locations opening soon in Plano and Victory Park.
*Some building management companies don't allow dogs. Furry friends can't come to Colony Square but are more than welcome at Tower Place and 1372 Peachtree.
PHOTO GALLERY

Get on the list.
Dallas Innovates, every day. 
Sign up to keep your eye on what's new and next in Dallas-Fort Worth, every day.