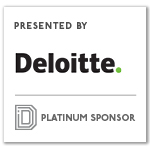 In analyzing 2020 trends in technology, media and telecommunications (TMT), there are several key themes, one of which is the "Big Five" which are responsible for the bulk of the TMT industry's revenue, and specifically, trends around how to connect these "Big Five" ecosystems—advertising on them, selling accessories for them, or providing content for them.
In this Q&A, we'll dive deeper into two ways of connecting with the "Big Five" in 2020: Edge AI chips and the smartphone multiplier. To read Deloitte's full TMT Predictions 2020 report, click here.
Dan Berner, North Texas managing partner, Deloitte & Touche LLP (DB): There has been a lot discussed in the North Texas market about AI. So, what does an edge AI chip do?
Rob FitzGerald, Technology, Media and Telecommunications leader and partner, Deloitte & Touche LLP (RF): Perhaps the better question is, what don't they do? Machine learning today underlies all sorts of capabilities, including but not limited to, biometrics, facial detection and recognition, anything to do with augmented and virtual reality, fun image filters, voice recognition, language translation, voice assistance and photos. Edge AI hardware and software—not the lens or the sensor's number of megapixels—are now what differentiates the best smartphone cameras from the rest. Although all these tasks can be done on processors without an edge AI chip, or even in the cloud, they work much better, run much faster, and use less power (thereby improving battery life) when performed by an edge AI chip.
DB: What are some of the enterprise benefits in this market for edge AI chips?
RF: In the long term, edge AI chips' greater impact may come from their use in the enterprise, where they can enable companies to take their IoT applications to a whole new level. Smart machines powered by AI chips could help expand existing markets, threaten incumbents, and shift how profits are divided in specific industries. The ability to collect, interpret, and immediately act on vast amounts of data is critical for many of the data-heavy applications that futurists see as becoming widespread: video monitoring, virtual reality, autonomous drones and vehicles, and more. That future, in large part, depends on what edge AI chips make possible: Bringing the intelligence to the device.
DB: Let's move over to another trend—the smartphone multiplier. What's really new on the horizon for the smartphone?
RF: The smartphone market is nearing its peak in terms of unit sales per year*. But its power as a foundation for multiple associated revenue streams—advertising, hardware, content, and services—is growing rapidly*. However, the best opportunities lie, not in the smartphone market itself, but in the vast and growing markets the smartphone has created.
DB: What is a smartphone multiplier?
RF: The smartphone multiplier includes a wide array of products and services, most of which fall into one of three categories:
Hardware, including audio accessories, power-related accessories, adjunct devices such as wearables and smart speakers, camera accessories such as selfie sticks and gimbals, cases and screen protectors, phone stands, and spare parts.
Content, including mobile advertising and software content spanning games, music, video, and many other content types.
Services, including repairs, insurance, cloud storage, and business software.
DB: What are some of the benefits for the enterprise?
RF: In addition to a range of consumer benefits, for enterprises, another opportunity is enterprise apps, such as software used to handle work email and files securely on a user's smartphone. Little business software today is created specifically for smartphones. Established and startup companies that can successfully resize and reinvent their B2B software for mobile use—for everything from intranet access to expense processing—could be looking at a potential gold mine. We estimate that in developed markets, only about two-fifths of workers* are currently using a smartphone for work tasks beyond calls and instant messaging.
*Sources: All sources noted in the full TMT Predictions 2020 report.
Dan Berner is the North Texas managing partner of Deloitte & Touche LLP. Rob FitzGerald is a partner and the Dallas Technology, Media and Telecommunications practice leader, Deloitte & Touche LLP. To learn more about Deloitte's predictions for technology, media and telecommunications in 2020, click here.
This publication contains general information only and Deloitte is not, by means of this publication, rendering accounting, business, financial, investment, legal, tax, or other professional advice or services. This publication is not a substitute for such professional advice or services, nor should it be used as a basis for any decision or action that may affect your business. Before making any decision or taking any action that may affect your business, you should consult a qualified professional advisor. Deloitte shall not be responsible for any loss sustained by any person who relies on this publication.
About Deloitte
Deloitte refers to one or more of Deloitte Touche Tohmatsu Limited, a UK private company limited by guarantee ("DTTL"), its network of member firms, and their related entities. DTTL and each of its member firms are legally separate and independent entities. DTTL (also referred to as "Deloitte Global") does not provide services to clients. In the United States, Deloitte refers to one or more of the US member firms of DTTL, their related entities that operate using the "Deloitte" name in the United States and their respective affiliates. Certain services may not be available to attest clients under the rules and regulations of public accounting. Please see www.deloitte.com/about to learn more about our global network of member firms.
Copyright © 2020 Deloitte Development LLC. All rights reserved.


Get on the list.
Dallas Innovates, every day. 
Sign up to keep your eye on what's new and next in Dallas-Fort Worth, every day.