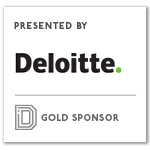 When analyzing the trends for technology, media, and telecommunications (TMT) that will define 2019, it's not so much about "the new" as much as the new ways innovators will optimize existing assets. Many of the predictions for what this year will bring center on continuity. But in this instance, continuity will mark evolution and growth, rather than stasis.
In this Q&A, we'll dive deeper into two of the TMT trends that will shape our lives in 2019 and beyond: 5G and artificial intelligence. To read Deloitte's full 2019 TMT predictions report, click here.
Dan Berner, North Texas managing partner, Deloitte LLP: We've seen multiple providers advertising 5G in North Texas for a while now, and one major provider's network is now live in Dallas. What's next on the 5G horizon?
Rob FitzGerald, Technology, Media, and Telecommunications leader and partner, Deloitte & Touche LLP: All major U.S. telecom players have been advertising their 5G networks for some time now, but it appears 2019 and 2020 will be the timeframe in which they will arrive in scale around the world.
Globally, we expect about 1 million of the 1.5 billion smartphone units sold in 2019 to be 5G-equipped, with sales growing stronger in 2025, as more models are launched and as prices fall.
Berner: How long will it take for 5G to be offered by multiple providers and be widely available to the public?
FitzGerald: 5G adoption will take years, likely following a similar path as 4G, which is nearly a decade old but is still being rolled out and upgraded in some markets, and with subscribers still being added. 5G is expected to bring some significant upgrades, such as a hundredfold increase in traffic capacity. Speeds will also be much faster, with speeds of over one Gigabit per second being attained in trials. For operators, the cost of carrying is a lot lower on a per Gigabyte basis, in the same way that 4G offered lower data transport costs than 3G.
Berner: What other benefits will 5G deliver?
FitzGerald: 5G will deliver lower latency, which can provide exciting benefits in areas such as IoT-enabled applications, autonomous vehicles and performing remote surgery with haptic feedback, though these benefits may be further down the road, as they require extremely reliable networks. For consumers, one major application is likely to be cloud game streaming: this was highlighted at this year's Mobile World Congress.
Berner: Moving on to artificial intelligence (AI): what types of organizations have benefited most from integrating AI into their business model?
FitzGerald: The primary beneficiaries of AI to this point have been the early adopters who had the requisite stout IT infrastructure and dedicated resources. But these early adopters are unveiling cloud-based AI services, which could make 2019 the year AI becomes more democratized.
Among companies that adopt AI technology, 70 percent will gain their capabilities through cloud-based enterprise software in 2019, and 65 percent will create AI applications using cloud-based development services.
Berner: As more organizations start integrating AI into their business, what should they be cognizant of?
FitzGerald: Now that a growing list of organizations have been able to gain entry into the AI world, they should consider taking certain steps to emulate early adopters, such as:
Following AI trends closely
Getting what they can "off the shelf" instead of investing in expensive customization
Hiring some AI experts
Focusing on their business needs and understanding what challenges AI can help them solve
To learn more about Deloitte's predictions for technology, media, and telecommunications in 2019, click here.
Dan Berner is the North Texas managing partner of Deloitte, LLP. Rob FitzGerald is a partner and the Dallas Technology, Media and Telecommunications practice leader, Deloitte & Touche LLP.
This publication contains general information only and Deloitte is not, by means of this publication, rendering accounting, business, financial, investment, legal, tax, or other professional advice or services. This publication is not a substitute for such professional advice or services, nor should it be used as a basis for any decision or action that may affect your business. Before making any decision or taking any action that may affect your business, you should consult a qualified professional advisor. Deloitte shall not be responsible for any loss sustained by any person who relies on this publication.
About Deloitte
Deloitte refers to one or more of Deloitte Touche Tohmatsu Limited, a UK private company limited by guarantee ("DTTL"), its network of member firms, and their related entities. DTTL and each of its member firms are legally separate and independent entities. DTTL (also referred to as "Deloitte Global") does not provide services to clients. In the United States, Deloitte refers to one or more of the US member firms of DTTL, their related entities that operate using the "Deloitte" name in the United States and their respective affiliates. Certain services may not be available to attest clients under the rules and regulations of public accounting. Please see www.deloitte.com/about to learn more about our global network of member firms.
Copyright © 2019 Deloitte Development LLC. All rights reserved.

Get on the list.
Dallas Innovates, every day. 
Sign up to keep your eye on what's new and next in Dallas-Fort Worth, every day.