Researchers at the Texas Analog Center of Excellence (TxACE) are working to make blood tests a thing of the past, as they seek to replace painful pin pricks with easy and affordable breath analysis through a technology referred to as the programmable electronic nose.
"It means blood tests, without taking blood samples," says Dr. Kenneth K.O., director of the Texas Analog Center of Excellence. "Breath analyses using the programmable electronic nose tests both blood and digestive systems. The applications are limitless."
That's welcome news to anyone who has ever had blood taken at the doctor's office or had to endure any unpleasant test for the digestive system. It's also a potentially life-changing development for the more than 32 million Americans diagnosed with diabetes who currently monitor their blood glucose levels through pin pricks.
The Programmable Electronic Nose
Breath analysis can sense everything from blood glucose levels to cancers to stomach ulcers. "It can be used to detect and monitor all kinds of bodily conditions," O says. "It has been reported that breath analyses can also detect numerous types of cancer. Breath analyses are also being used for monitoring asthma patients."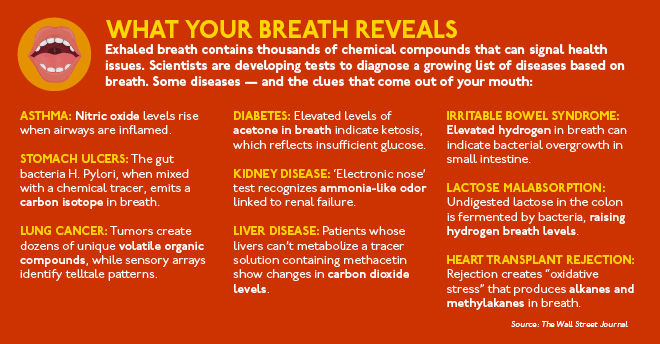 While devices that conduct breath analysis currently exist, they are unfortunately bulky and cost-prohibitive. Dr. O and the researchers at TxACE are using integrated circuits technology to develop an affordable rotational spectrometer that can be used in breath analyses for health monitoring. Their doing so will forge a pathway toward creating a breath analysis device that is small and low-cost. "It's a unique technology affordable for many people," Dr. O says.
And that means millions of diabetics will have access to an effective breath analysis system that is both non-invasive and affordable, making the daily monitoring of blood glucose levels far more comfortable and exceedingly more efficient.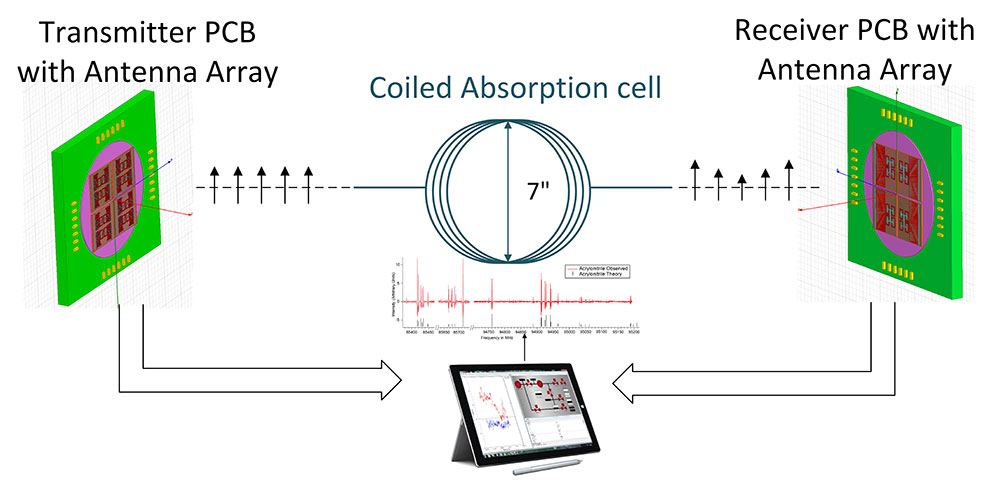 TxACE's research could also put a breath analysis device at doctor's offices and hospitals across the country, a development that would replace the need for blood work, gastrointestinal tests, and other unpleasant forms of analysis, with a short and sweet visit to a nurse. The result would be an increase in the early detection of many diseases that would in turn dramatically reduce the costs of healthcare.
TxACE and the Importance of Analog Technology
Located at the University of Texas at Dallas, TxACE was founded in 2008 to create leading-edge analog technology for both traditional electronics and emerging applications. It is currently the world's largest analog research center based at an academic institution.
"Some of the work of the researchers in the centers sets the pace in the analog industry," says LaKisha Ladson, Director of Communications and Marketing for UT Dallas' Erik Jonsson School of Engineering and Computer Science.
For the non-engineers out there: analog technology is important because it is emerging as a critical component for integrated circuits, which are used in virtually every modern electronic device. Altogether, the integrated circuits industry produces upwards of $300 billion annually.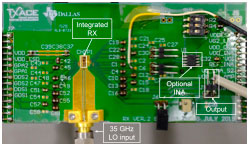 Also known as a "chip," the integrated circuit was invented by Jack St. Clair Kilby in 1958, while he was working for Texas Instruments. To underscore just how important the integrated circuit is: Kilby was awarded the 2000 Nobel Prize in Physics for the invention. At the time, The Royal Swedish Academy of Sciences, which awards the Nobel Prize, said of Kilby's integrated circuit, "Through this invention microelectronics has grown to become the basis of all modern technology."
TxACE's research focuses on using analog technologies to significantly improve energy efficiency, healthcare, and public safety and security.
"We have 70 researchers all over the world innovating analog technology," says Dr. O, who is also a professor of electrical engineering at UT Dallas. "The results of our efforts have great impact to improving daily lives as well as being economically valuable."
Those researchers come from 28 academic institutions including Southern Methodist University, Rice, Texas A&M, Texas Tech, UT Austin, and UT Dallas, as well as four international universities.
The center is supported by a $16 million collaboration among the state of Texas, Texas Instruments, the Semiconductor Research Corporation, the University of Texas System, and the University of Texas at Dallas.
"The close collaboration with the industry provides efficient paths for translation of the technology from our research into products and practices that have timely impact," O says.
Dr. Kenneth K.O., director of the Texas Analog Center of Excellence, goes in-depth on the work TxACE is doing, the program's aim to make breath analysis widely available through its programmable electronic nose, and when the new technology will be ready.
Tell us a little more about TxACE and how your researchers are helping position Dallas as a hub of innovation?
The Texas Analog Center of Excellence is the largest university analog technology center in the world. Last year, the center supported around 79 research tasks led by 50 principal investigators at 28 academic institutions. Six schools (Rice, SMU, Texas A&M, Texas Tech, UT Austin, UT Dallas) are from the state of Texas. Twenty-two are from outside of Texas. Four (Seoul National University, Korea; University of Cambridge, United Kingdom; National University of Ireland, Maynooth; and Technion–Israel Institute of Technology) are from outside of the U.S. During the past year, the Center supported 104 Ph.D. and 13 M.S. students, and 23 Ph.D. and six M.S. degrees were awarded to the TxACE supported students. The Texas Analog Center of Excellence at the University of Texas at Dallas, and Dallas is the hub of innovation for analog technology.
Let's talk about the programmable electronic nose TxACE is working on. How will you make it more widely available, and where do you envision it being used?
The key for making this technology available for wider use is reducing the cost of electronics needed to generate and detect signals over a wide range of frequencies. Currently, they cost $70,000-$80,000. The research at TxACE is showing that it will be possible to replace the electronics operating at 200-300 GHz using the kinds of integrated circuits being used in smart phones. This means the cost of electronics can be lowered to less than around $200.
We envision these devices will first be used in industrial settings and nurses' and doctors' offices. As the technology matures, we expect that these will find use at homes.
When will the programmable electronic nose be ready?
Integrated circuits for programmable electronic nose fabricated in CMOS (the technology used to fabricate the bulk of affordable integrated circuits for the semiconductor industry) have been demonstrated. We will complete construction of a prototype programmable electronic nose sometime early 2018.
---
For a daily dose of what's new and next in Dallas-Fort Worth innovation, subscribe to our Dallas Innovates e-newsletter.