New apps are being dreamt up every day. To provide inspiration, we plan to regularly explain how the Dallas-based founders of established apps conceived their groundbreaking ideas.
---

The elevator pitch: ShopSavvy lets you find the best price for a product by taking a picture of its barcode.
The aha moment: Chief technology officer Rylan Barnes figured out that he could blur barcodes rather than rely on users' phones to take clear pictures.
The backstory: When he was a student at Texas A&M University, Barnes was upset by how much his textbooks cost. So, in 2005, he created a now-defunct website called textbook-trader.com that allowed students to buy used books from one another. He eventually added features that allowed for searches and price comparisons.
"It was a way to still get the book cheaper, even if you couldn't get it from another student," Barnes says. "If it's sold on the Internet, you can find out who has it cheapest."
He tried to convert the technology to mobile devices, but this was two years before the debut of the iPhone. Barnes' Motorola V360 flip phone just wasn't capable of carrying out his vision. "And that was a really good phone, too," he says with a laugh. He ended up scrapping the whole project.
But in 2008, when Apple introduced the App Store in conjunction with the iPhone 3G, Barnes "jumped on the opportunity to try barcode scanning again, because I figured it would work this time."
The only problem was that early smartphones did not have auto-focus capability, which led to users capturing blurry images.
"That's kind of the critical piece of barcodes, is being able to see the bars," Barnes says.
So he approached the problem in reverse. He blurred sharp images of all the possible barcode combinations, so that he could translate users' blurry photos back to the sharp originals.
---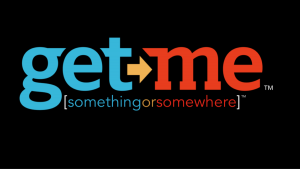 The elevator pitch: Imagine Uber combined with Favor. GetMe's "Go Getters" will bring you something or take you somewhere.
The aha moment: Focus groups demonstrated to chief experience officer Jonathan Laramy that simplicity is key. "What we found is that the consumer wanted to simply say, 'You know, I want this from this store and that from that store.'"
 The back story: Get Me originated when co-founder Michael Gaubert was in a pickle. He was up late with one of his kids and needed a certain item to help soothe him. But there were no other adults in the house, and taking both children on the road at that hour was not viable.
Gaubert wondered if a driver from a ride-sharing app could deliver the item, and the answer was no. "The next day, it him like a ton of bricks," Laramy says. What if such drivers could also deliver products? "That would be a phenomenal experience."
A team was formed that included Gaubert's friend Laramy, who helped launch the site now known as Move.com. Laramy believed in the Get Me idea so much that he left his full-time position as a vice president with RealPage.
"I thought it was genius, obviously, or I wouldn't have jumped and left a job for a startup," Laramy says.
Whereas Favor delivers meals from the menus of certain restaurants, and Instacart allows users to select items for deliver from certain grocery stores, Get Me is open ended. Based on feedback from their focus group, the Get Me team decided that whatever a user needed could be conveyed to a driver via text message. The driver can then text back questions to make sure he or she is retrieving the right thing.
"The consumers really drove us to this text-based model," Laramy says. "Rather than scrolling through SKUs [stock keeping units] like on a website, they were like, 'I just want something right now; how can I get it?'"
The app launched in Dallas in August. By mid-November, Go-Getters were on the streets of Austin, Houston, and Las Vegas, with "a massive plan" in store for 2016, Laramy says.
---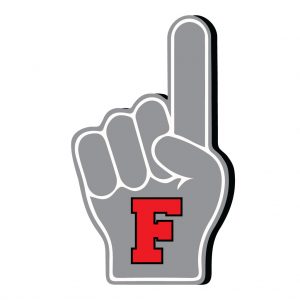 The elevator pitch: FANSeye allows football fans to share their opinions about players while also rating each others' opinions.
The aha moment: Founder Frank Provenzano realized that sports fans want to scout players for their fantasy teams just as much as general managers want to scout them for real teams.
The back story: Provenzano has two decades of experience as a scout and assistant general manager for the National Hockey League's Vancouver Canucks, Washington Capitals, and Dallas Stars.
After he left the Stars in 2013, he was connected to a Chicago firm that wanted his help building a scouting database that could be sold to NHL franchises. The problem with that idea, he told them, is that if you capture the whole market, you have only 30 customers, because the NHL has only 30 teams.
Then he had an epiphany: "Why don't I just build it for the fans?"
Following a series of tweaks, the version of FANSeye that hit the market this year combines aspects of fantasy sports and sports talk radio. Users can rate players and share their opinions, with their ratings and opinions becoming more prominent if they're endorsed by other users. The app is limited to NFL players at the moment, but Provenzano plans to expand to other sports.
"People want to participate in this conversation, so they can show they know what they're talking about," Provenzano says. "I'm betting on the idea that people value credibility."
---
For a daily dose of what's new and next in Dallas-Fort Worth innovation, subscribe to our Dallas Innovates e-newsletter.